These 10 Restaurants In Arizona Don't Look Like Much… But WOW, They're Good
When traveling across the state and looking for the perfect place to do some sightseeing, one of the best ways to enhance that experience is to eat as the locals do. And, sure, dining at some fancy steak grill or the latest New American bistro that features avocado on every dish can increase your sophistication quota on social media. However, sometimes eating at those questionable restaurants on the side of the road brings some tasty experiences for your mouth. Here are the best hole-in-the-wall restaurants in Arizona: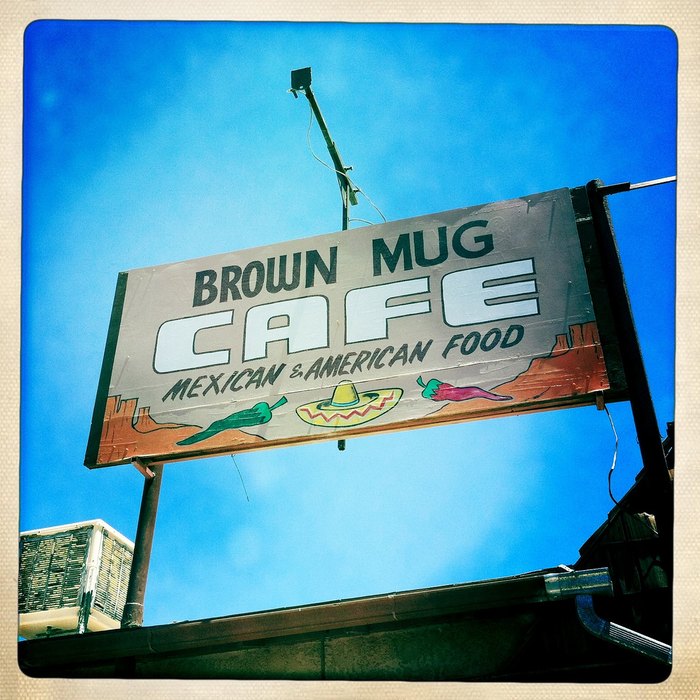 Have you visited any of these restaurants? Which others would you like to recommend? Here are more of the best lesser-known restaurants in Arizona.
OnlyInYourState may earn compensation through affiliate links in this article.
Address: Brown Mug Cafe, 308 E 2nd St, Winslow, AZ 86047, USA
Address: 1202 E Mohave St, Phoenix, AZ 85034, USA
Address: Fry Bread House, 4545 N 7th Ave, Phoenix, AZ 85013, USA
Address: Guayo's El Rey, 716 Sullivan St, Miami, AZ 85539, USA
Address: 1917 E Grant Rd, Tucson, AZ 85719, USA
Address: 1537 E Apache Blvd, Tempe, AZ 85281, USA
Address: 220 S Plumer Ave, Tucson, AZ 85719, USA
Address: Mrs White's Golden Rule Cafe, 808 E Jefferson St, Phoenix, AZ 85034, USA
Address: 2336 W Thomas Rd, Phoenix, AZ 85015, USA
Address: 7000 E Tanque Verde Rd, Tucson, AZ 85715, USA
Best Hole-In-The-Wall Restaurants In Arizona
August 28, 2020
What are the most iconic restaurants in Arizona?
On the opposite end of the spectrum from lesser known restaurants in Arizona are the iconic ones. These restaurants are immensely popular and for good reason. If you're traveling along the famous Route 66, you'll need to stop at a restaurant in Arizona that became a beloved destination along the road. Delgadillo's Snow Cap Drive-In has great classic food and still looks the part of a 1950s drive-in on the outside. It also played a key role in the inspiration of the Pixar film Cars. Another famous eatery in Arizona Lo-Lo's Chicken & Waffles in Phoenix. It's a soul food restaurant with tasty fried chicken, all the best southern comfort foods, and waffles of course.
What are the friendliest neighborhood restaurants in Arizona?
Enjoy the best local restaurants in Arizona when you visit these neighborhood favorites. Annie's in Cottonwood, Arizona is a great example. The locals love their yummy breakfast and the lunch is great, too. Their quick and friendly service is the icing on the cake. The Crying Onion Cafe in Tuscon will make you feel like you're eating in grandma's kitchen with their homestyle, made-with-love meals. Speaking of homestyle, Mi Casa Restaurant in Benson might not look like much from the outside, but their cozy dining atmosphere and the menu loaded with goodness will make you feel right at home.
Which tiny restaurants in Arizona are worth trying?
There are many big places to dine in Arizona that are popular and have plenty of space, but you don't want to pass up some of these tiny spots. They may be standing room only at times, like at Dick's Hideaway in Phoenix. This itty-bitty spot is easy to miss and only has a bar and a few tables, but their food is worth possibly waiting for a table for. MartAnne's Cafe in Flagstaff may be small, but their meals pack a big punch. They have a menu of delicious Mexican options and are considered by many to be a true hidden gem.