11 Legitimately Fun Things You Can Do In Arizona Without Spending A Dime
Have any fun plans you're looking forward to this weekend, next weekend, or even next month? If the answer is, sadly, no, then you might want to check out this list for some ideas about free things to do in Arizona. Everything listed here is totally free; you just need to make sure to plan in advance for your visit. You won't regret it!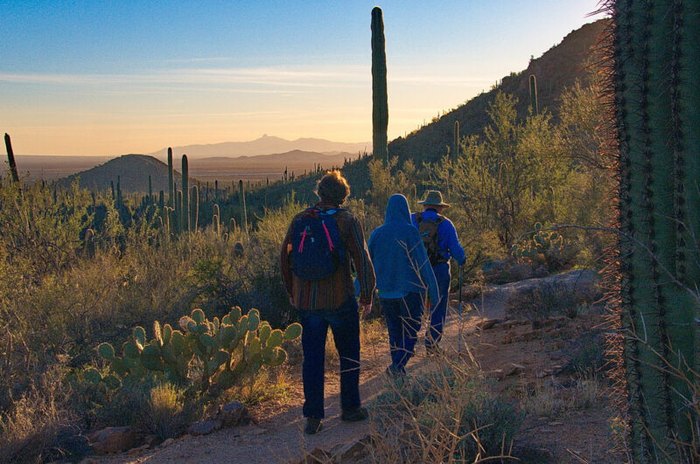 What are some other fun, free activities do you enjoy doing in our terrific state? Be sure to let us know your suggestions in the comments below, or on our Facebook fan page.
Looking for more fun things to do in Arizona? You should check out our article, 16 Things Everyone MUST DO In Arizona, for ideas!
Free Things To Do in Arizona
March 13, 2021
What's a fun Arizona day trip?
Well, that depends – what kind of things do you like to do? Arizona is a big place with big lists of possibilities. If you enjoy hiking, take your pick from any one of the literal thousands of trails all over the state. Whether you're a desert rat, a forest-dweller, a lover of the plains, or a connoisseur of mountains, you will find hundreds of trails to choose from in your ideal landscape. Some are short and simple, and others are long and strenuous. Check this article out for some details about one of our very favorite Arizona day trips, the stunning Havasu Falls near the Grand Canyon.
Where are some budget-friendly places to stay in Arizona?
Arizona is home to some fun and affordable places to stay if you're planning a visit. For example, in Flagstaff, Arizona, there's a hostel/motel called the Motel DuBeau that will provide a place for you to rest your head for much less than your average hotel room. It's a warm, friendly place with its own lounge and all the memories you could ever hope to make. Another option is choosing a local Airbnb in whatever town or city you plan to visit – there are hundreds of affordable options! It's fairly easy to do an inexpensive adventure-trip in Arizona.
What are some fun things to do in Arizona?
Where do we begin? Arizona is a state filled with incredible geology, amazing landscapes, awe-inspiring mountains, crystal-clear rivers and lakes, and so much more. Some of our favorite outdoor activities in Arizona include visiting beautiful Saguaro Lake, hiking any of the unforgettable red-rock trails in Sedona, or camping in the seemingly-endless Ponderosa Pine forests of northern Arizona. If you're thinking you want to head east instead of north, you can't miss the Tonto Natural Bridge near Payson. No matter what you're looking for, you'll probably find it here!