7 Eerie, Abandoned Places In Arizona That May Make Your Hair Stand On End
There is an enormous number of abandoned places in Arizona, many dating back centuries before this land was settled by the Spanish, Mexicans, and Americans. Some places have only hints of the people who once lived there while others appear as though they had just been abandoned. Today, we're going to check out a few abandoned places in Arizona that are places abandoned within the last century or so that will also give you the creeps.
Since many of these places are literally falling apart, enter at your own risk and obey private property laws. You can virtually check them out through photos on the accompanying links or video searches.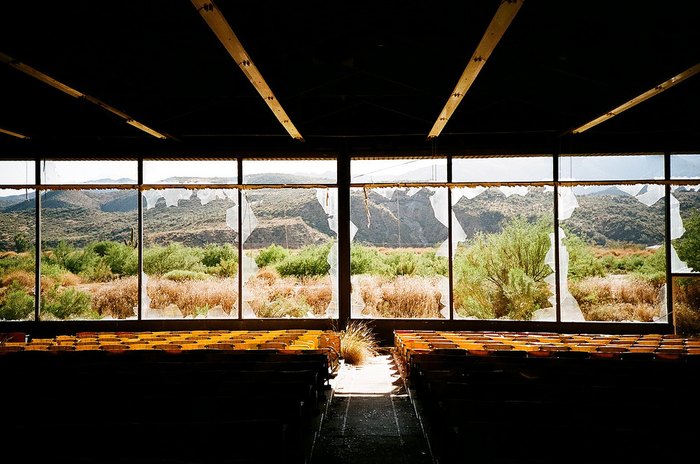 If you're looking for more creepy things to do just in time for Halloween, then you'll want to read about some of our favorite creepy places in Arizona. You may recognize the first two locations – some of the others may surprise you! What abandoned places in Arizona did we skip on this list? Tell us your thoughts in the comments.
OnlyInYourState may earn compensation through affiliate links in this article.
Abandoned Places in Arizona
September 06, 2022
What are some creepy abandoned places in Arizona?  
Arizona is a gorgeous state with numerous state parks, National Parks, recreation areas, and more to enjoy. That being said, the Copper State is no stranger to spooky stories, and it's home to a plethora of abandoned places worth reading about (or visiting). Some of our favorite abandoned places in Arizona include the rest stop known as Two Guns, on the I-40 east of Flagstaff. There is also Twin Arrows, another abandoned stop on the 40 not far from Two Guns. Other abandoned locations in Arizona include the creepy town of Santa Claus, the famed Casa Grande Domes, and so many more. It's hard to decide which one to check out first!  
Are there any legitimately haunted places in Arizona?  
Supposedly, yes. In fact, there are allegedly entire haunted towns in Arizona, like the living ghost town of Jerome. No matter where you go in that little mining-turned-artist town, you're sure to find ghosts galore. Other haunted places in Arizona famous for being haunted include the towns of Tombstone and Bisbee, as well as numerous haunted hotels in Arizona (like the Hotel San Carlos in Phoenix or the Hotel Weatherford in Flagstaff), haunted roads, and even a haunted mountain range in Arizona so spooky it was named The Superstitions. Hike those trails if you're brave enough!  
Where are some of the creepiest places in Arizona? 
That being said, there are loads of super creepy places in Arizona to check out that may or may not also be haunted (we're just a haunted place, okay?). One of those eerie places is the Apache Death Cave, which is in northern Arizona and comes with an incredibly morbid backstory. There are likely more than 50 bodies buried there. Other creepy places in Arizona include Vulture Mine in Wickenburg, the Oliver House in Bisbee, Hotel Monte Vista in Flagstaff, and so many more. Arizona is an amazing place for ghost hunters or even just the curious. It's one of our all-time favorite places!