9 Amazing Flea Markets In Arizona You Absolutely Have To Visit
In the mood to find some good deals on unique items for your home or as a gift? You'll want to check out these great flea markets around the state! These are nine of the best flea markets in Arizona that you'll want to visit this year. They're all great places to spot a fantastic deal! So go ahead and check out these awesome locations, and find the one closest to you for the next time you need to grab a bargain.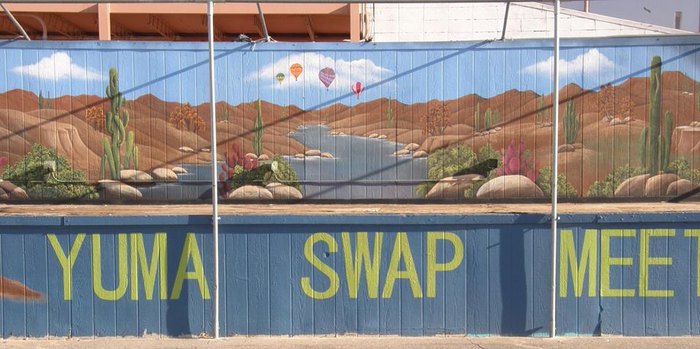 Do you have any other markets you love to wander through to find incredible deals? Be sure to let us know your favorite flea markets around the state! We want a comprehensive list of the best flea markets in Arizona!
If you want to read about one incredible market where you can find countless vintage items for your home, we have just the place! Learn more about Merchant Square: you'll never want to leave this massive Antique Mall In Arizona.
OnlyInYourState may earn compensation through affiliate links in this article.
Best Flea Markets In Arizona
April 07, 2021
What's the best time of year to go thrifting in Arizona?
There are great deals to be had all year long in Arizona! If you're headed to an outdoor market scene, you may want to enjoy your shopping days in the milder temperatures of spring and fall. If you go thrifting in the summer, there are just as many great finds, just be sure to bring plenty of water and seek out shade during the hottest parts of the day.
What day of the week is the best time to thrift in Arizona?
Many people spend the weekends cleaning out their closets and dropping items off at antique and flea stores on Sunday evening. You may find the best deals on a Monday or Tuesday!