You'll Never Want To Leave Merchant Square, A Massive Antique Mall In Arizona
Around Arizona, you can find dozens of antique shops selling all kinds of incredible goods: quality furniture, delicate dolls, and cherished comic books that will take you back to your youth. Most of these shops are pretty small so if you're looking to spend an afternoon strolling aisles of antiques, you'll want to check out the very best antique mall right here in Arizona.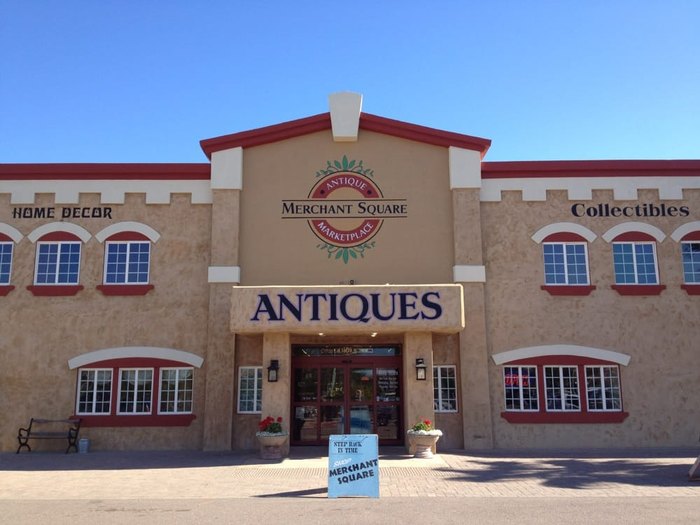 Merchant Square is located at 1509 North Arizona Avenue in Chandler. You can find details about their hours of operation, shops, and deals on their website or Facebook page. Have you visited this unique local landmark? We'd love to hear about your craziest finds in the comments below!
If you want to check out another incredible shopping location, read up on one of Arizona's favorite flea markets! Everyone In Arizona Should Visit This Epic Flea Market At Least Once will introduce you to Thieves Market in Tempe.
OnlyInYourState may earn compensation through affiliate links in this article.
Address: 1509 N Arizona Ave, Chandler, AZ 85225, USA
Best Antique Mall In Arizona
February 16, 2020
What are the best places for antique shopping in Arizona?
The Grand Canyon State beckons to tourists, and its very name is rooted in local history. Arizona, you see, is a derivation of an O'odham word meaning silver bearing. Today, indigenous artifacts are a common collectible throughout the state… and, if you're lucky, you might stumble along similarly interesting and historic find as you go antique shopping in Arizona. Antique Plaza is a two story shop that's a fan favorite for hidden gems, but even petite storefronts hide big surprises. Don't be afraid to step outside your comfort zone here… you never know what treasures await you.
Are there any good vintage stores in Arizona?
While some of the best vintage stores in Arizona are also antique shops, some of the best storefronts, restaurants, and inns are totally vintage in their atmosphere. StarFighters Arcade, for example, features the very best vintage games that will take you on a walk down memory lane. You can also discover an endless array of vintage charm in the local bed and breakfast inside an old airplane. Though our state is fairly young, having achieved statehood in 1912, its landscape boasts many vintage places.
Where can I go bargain shopping in Arizona?
If you are in search of bargain shopping in Arizona, you owe yourself a visit to a local thrift shop. They come in all sorts of shapes and sizes, and many are hidden in our small towns and cities alike. Some of the very best bargain shops in the state feature designer and name brand goods – you just have to hunt around for the best deals, as you never know what you'll find on any thrift trips.