Some Of The Least Visited National Parks In The Country Are In Alaska And They're Incredibly Beautiful
Of the 59 National Parks in the U.S. 8 of them are in Alaska: Denali, Gates of the Arctic, Glacier Bay, Katmai, Kenai Fjords, Kobuk Valley, Lake Clark and Wrangell-St. Elias. Of those, two are on the "least-visited" list. Gates of the Arctic National Park and Preserve and Lake Clark National Park and Preserve both have under 20,000 visitors a year and are amazingly beautiful places in Alaska. When looking for national parks to visit in Alaska, these are ideal choices. They may be off the beaten path, but they are worth the journey.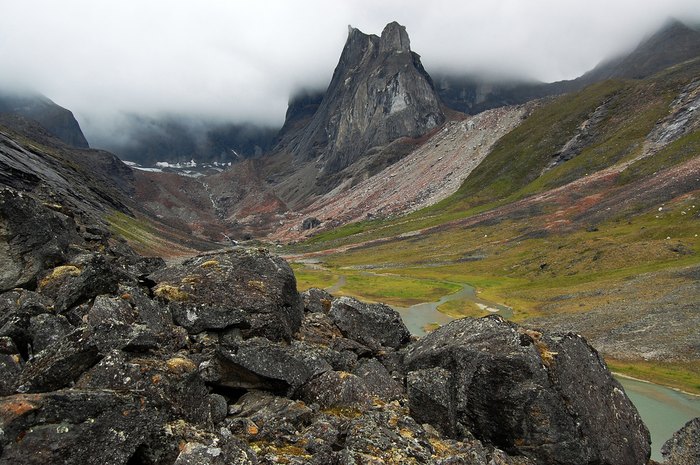 Learn more about the Gates of the Arctic National Park and Preserve in The World's Most Remote National Park Is Located Right Here In Alaska.
Learn more about Lake Clark National Park and Preserve in 7 Wonders Of The World That Are Actually Right Here In Alaska.
What are your favorite National Parks to visit in Alaska?
OnlyInYourState may earn compensation through affiliate links in this article.
National Parks To Visit In Alaska
March 22, 2022
What are some of the best family friendly hikes in Alaska? 
There are so many hiking trails in Alaska that it is almost mind boggling, but the terrain can be dangerous and with unexpected weather conditions, not all trails are ideal to hike at all times, even for the most experienced hikers. But that doesn't mean there aren't plenty of opportunities to get the whole family out on a fun hike that is doable for all! For example, the Exit Glacier trail, just north of Seward is wheelchair and stroller friendly, partially paved, and just over a two mile loop. On average it takes most people a little over an hour to complete, but the midpoint views of a massive glacier mean you will want to factor in ample time for looking on in awe. Boardwalk trails are another way to ensure that every member of the family can join in on the hike, and this list covers seven of them that will take your breath away.
Which state park should I visit in Alaska?
Now that you know about some of the best national parks in Alaska, you may be curious about what state parks are fun to visit in the land of midnight sun. With all of the breathtaking beauty that Alaska has to offer, almost any park you choose is bound to impress you in ways you might not expect, but with more than 156 state parks spread across the area, you may be struggling to whittle them down to the best of the best. We highly recommend a visit to Chugach state park in Anchorage, said by some to be the best state park the country has to offer, this park covers almost half a MILLION acres. The park houses Eklutna lake and Eagle river which are utterly stunning, and if you visit the Eagle River nature center you can see the Iditarod trail. And there is so much more to be discovered, like frozen waterfalls!
Are there any hot springs in Alaska? 
Alaska is home to 79 thermal hot springs in total, about 20 of which are frequented by the public. The juxtaposition of soaking in natural hot springs while in an area known for its cold weather is nothing short of magical, especially in the wintertime when you might be able to take a dip as snow falls around you. Just prepare yourself for a chilly run to the changing rooms afterwards! We've written an article covering six of the best hot springs to visit in Alaska, each with their own perks and draws, so make sure to pack your swimsuit!