7 Wonders Of The World That Are Actually Right Here In Alaska
Enormous and lightly developed, Alaska is a global haven for outdoor and nature enthusiasts. The mountain and glacier views are beyond stunning, the amount of wildlife is excitingly alarming and the adrenaline rush that can be experienced by simply opening your eyes – it's impossible to match. Enjoy these exhilarating seven wonders of the world in Alaska that you can actually go and visit.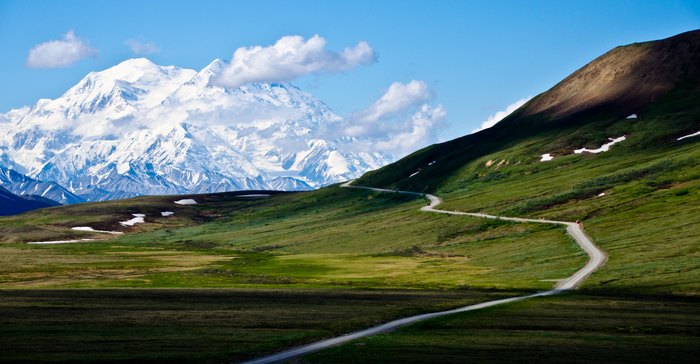 Volcanoes, glaciers, lakes, mountains, more wildlife than inhabitants and millions of acres of remote wilderness. With Alaska being the largest state in America, it's pretty easy to guess that we would have seven wonders of the world right here in the land of the last frontier. Did we leave any of your favorites off of the wonders of the world in Alaska list? Anything you would add? Let us know in the comments below!
If you want to learn more about Wrangell- St. Elias National Park, read about how The Largest National Park In The U.S. Is Also The Least Visited – And It's Absolutely Beautiful.
OnlyInYourState may earn compensation through affiliate links in this article.
Wonders Of The World In Alaska
June 11, 2020
When is the best time of year to travel to Alaska?
Summer time is the time of year that most people travel to Alaska. With long, sunny days, and all manner of wildlife out and about, many people prefer to see this state in its summer glory. Restaurants, tour operators, and cruise ships all open bookings for the summer month. But if you're a cold weather fan and love the snow, alpenglow, and northern lights, there is still plenty to see in the winter time! Prices are lower and the activities you'll experience will change, but many locals make the argument that you're seeing the "true Alaska" when you visit during the winter months.
Can I go for a train ride in Alaska?
Yes! The Alaska Railroad runs their passenger trains all year long. During the summer you'll find many more routes open and traveling at a greater frequency. You can head to Fairbanks, Seward, Whittier, and all the wonderful places in between on the railroad lines. There are even some flag stops that you can get off at to explore backcountry locations in Alaska. During the winter they still offer passenger train cars on the Aurora Train, a wonderful route highlighting beautiful winter vacation stops in Alaska. Head to Alaska Railroad's website for more information and booking reservations.