The Frustrating Natural Phenomenon Every Alaskan Has To Worry About Each Winter
This is one of those natural phenomena in the Last Frontier that isn't welcomed with open arms. It's actually quite the opposite – some of us even loathe it. Its dense nature makes it impossible for us to enjoy the beautiful views on our daily commute. Plus, it's nearly impossible to navigate through without gripping onto the steering wheel for dear life.
Need to get something done? Forget about it! You'll have to wait for the ice fog to pass. In Alaska, dealing with gnarly weather patterns is just a way of life, and no matter how much we complain, we have no choice but to suck it up and deal with it. I think we can all agree that it's a small price to pay for living in the best state in the nation.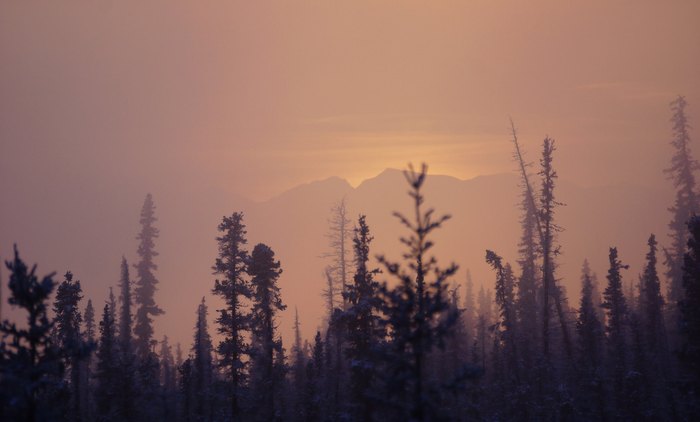 For a more 'up close and personal' look at how thick ice fog can get and how challenging it is to drive in, be sure to check out the excellent YouTube video below.
Have you ever experienced the ice fog in Alaska? What did you think? Was it a bother? Let us know in the comments below!
If you enjoyed reading about ice fog in Alaska, be sure to check out this natural phenomenon that happens just once a year in Alaska – it's absolutely spectacular! Also, this other stunning natural phenomenon must be seen to be believed
OnlyInYourState may earn compensation through affiliate links in this article. As an Amazon Associate, we earn from qualifying purchases.
More to Explore
Ice Fog In Alaska
How common is ice fog in Alaska?
Ice fog is considered rare because a very certain set of circumstances has to happen for it to occur.  It only occurs in very cold temperatures, at a high humidity point.
What is ice fog in Alaska?
Ice fog consists of supercooled water droplets. When the air temperature goes below the "spontaneous freezing point" for water droplets, the fog becomes an ice crystal fog. The ice crystals then hang suspended in the area.
How cold does it have to be for ice fog?
Ice fog can happen at 14 degrees Fahrenheit or lower. It has to be below freezing in order for the ice crystals to form. You also need it to have humidity. Temperatures at 14 degrees Fahrenheit is too cold for the air to contain super-cooled water droplets, so it forms small tiny ice crystals that hang suspended in the air.
Related Articles
Featured Addresses