This Alabama House Is Among The Most Haunted Places In America
Alabama is no stranger when it comes to paranormal activity. From scary hotels and spooky bridges to creepy houses and terrifying cemeteries, there are several types of haunted places located throughout the state that are guaranteed to send shivers down your spine. One place, in particular, is the Drish House in Tuscaloosa. In addition to its history, this old house is one of Alabama's most haunted places; it has also earned the distinction of being called one of the most haunted places in the entire country. For the haunting story behind the Drish House, read on: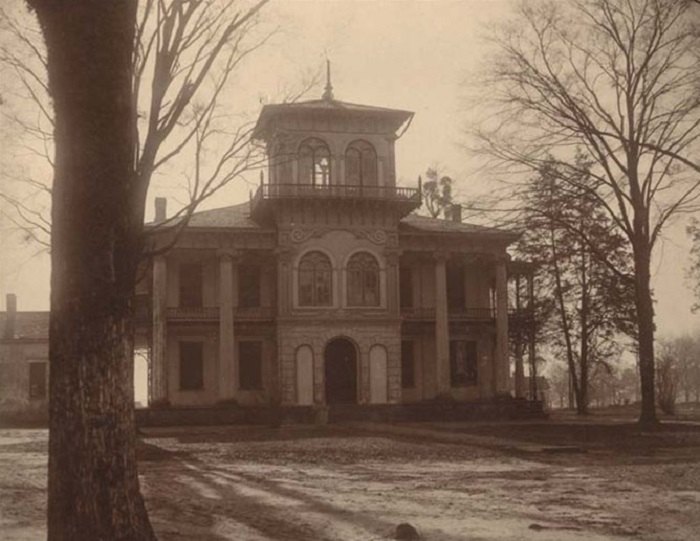 Have you ever been to the Drish House in Tuscaloosa? If so, did you witness any paranormal activity? If you did, please share your experience with us in the comments. We love hearing from you! For the creepy story behind Alabama's most haunted bridge, click here.
OnlyInYourState may earn compensation through affiliate links in this article.
Address: Historic Drish House, 2300 17th St, Tuscaloosa, AL 35401, USA
Most Haunted House in Alabama
October 17, 2021
What are some real haunted places in Alabama?  
Alabama is one of those places that just seem like they were destined to be super haunted. It's got a long, dark history full of twists and turns, and what better situations for ghost stories to arise? There are so many super-haunted places in Alabama that it's literally impossible to mention them all in this short paragraph, but we do have some favorites that stick out above the rest. The Sloss Furnaces in Birmingham, for example, have had more than 100 police reports filed over the years... for paranormal occurrences. Seriously. Alabama is also no stranger to creepy, haunted old cemeteries; some of the more famous – or should we say infamous? - examples of this are Harrison Cemetery, in Kinston, which is said to be haunted by a farmer named Grancer Harrison, who plays his fiddle at night to this day. There is also the old Bass Cemetery, in Irondale, which is incredibly old, totally under-cared-for, and 100% creepy. It's more than 200 years old – so take away from that what you will. For more of our favorite haunted places in Alabama, check out this article! 
Where is the Drish House in Alabama?  
The Historic Drish House is located in Tuscaloosa, Alabama, on 17th Street. It was built in 1837 as a plantation, and ever since, it's been home to creepy stories and its own dark past. Architecturally speaking, it's unique in the sense that it blends Greek Revival with an Italianate-style design. It's beautiful, but don't let its majesty fool you – it's also an incredibly haunted place, or so they say. It's one of those hauntings that's so legendary it's known across the country, and luckily for those of us who love that kind of thing, you can still tour it to this day.