This Hidden Destination In Alabama Is A Secret Only Locals Know About
There are many breathtaking places located throughout Alabama. Some of these places are well known, while others are more secretive and only known by locals. One of these places in particular is Dismals Canyon. This beautiful canyon is one of North Alabama's true hidden gems and is a definite must-see. Here's more on why you'll want to add Dismals Canyon in Alabama to your outdoor bucket list.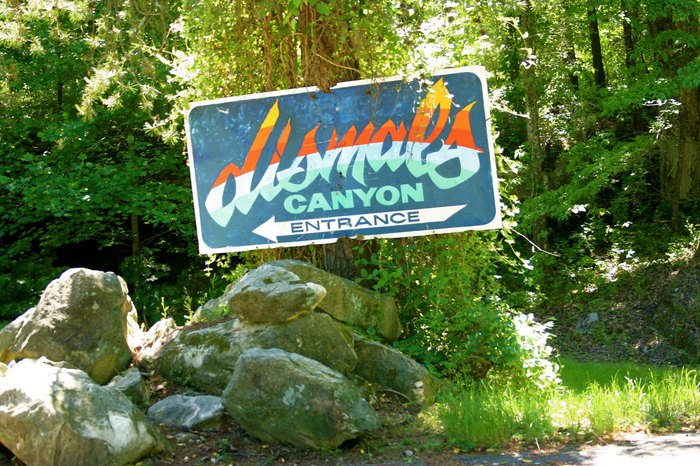 Have you ever visited Dismals Canyon in Alabama? If so, what did you think? It's important to note that Dismals Canyon is open seasonally. For more information about the current opening schedule, be sure to check out the official Dismals Canyon website.
For related content, you'll love reading about these beautiful natural wonders in Alabama.
OnlyInYourState may earn compensation through affiliate links in this article.
Address: 901 County Rd 8, Phil Campbell, AL 35581, USA
Dismals Canyon in Alabama
March 01, 2021
Does Alabama have any natural wonders?
As you probably guessed from reading the article above, Dismals Canyon in Alabama is considered to be one of the state's most beautiful natural wonders. However, there are plenty of others to explore. Some of the most impressive natural wonders in Alabama include Cheaha Mountain in Delta, Noccalula Falls in Gadsden, Natural Bridge, Little River Canyon in Fort Payne, Russell Cave National Monument in Bridgeport, Cathedral Caverns in Woodville, and DeSoto Falls in Mentone. For more information about each of these natural wonders, be sure to read our previous article: These 9 Natural Wonders Truly Define Alabama And You'll Want To Visit All Of Them.
What are the most beautiful hikes in Alabama?
Alabama is truly a hiker's paradise. From the rolling foothills to coastlines, caves, and dense forests, every Alabama landscape lends itself to an incredible outdoor adventure. The following is a list of incredible hikes in Alabama to add to your travel bucket list: Caney Creek Falls Trail in Double Springs, Doug Ghee Accessible Trail in Heflin, Cane Creek Canyon Natural Preserve Trail is Tuscumbia, Stone Cuts Trail in Brownsboro, Chinnabee Silent Trail in Lineville, Treetop Nature Trail in Pelham, Moss Rock Preserve Trail in Huntsville, Pine Beach Trail in Gulf Shores, and Falling Rock Falls Hike in Montevallo. Learn more about each of these incredible Alabama hikes.
Where can I go in Alabama that only the locals know about?
Alabama is filled with secret destinations and hidden gems just waiting to be discovered. If you're curious to experience Alabama as the locals do, there are a handful of places that will surely delight you. Check out any of the following places in Alabama that only the locals know about: Rattlesnake Saloon in Tuscumbia, Wilderness Park in Prattville, the Town of Mooresville, Orr Park's Tanglewood Trail in Montevallo, Cane Creek Canyon Natural Preserve in Tuscumbia, and Bamahenge in Alberta. For more information, check out our list of hidden gems in Alabama.