These 7 Famous Homicides In Alabama Will Never Be Forgotten
It's hard to believe something as terrible as homicide can occur in our great state. What's even more terrible is when it occurs close to home. Many famous murders in Alabama made headlines over the years. Some occurred centuries ago, many occurred decades ago, and a few have occurred in recent years. While some homicides received more attention than others, all were very horrible events that should've never happened. Listed below are 7 well-known homicides that occurred in Alabama and will never be forgotten.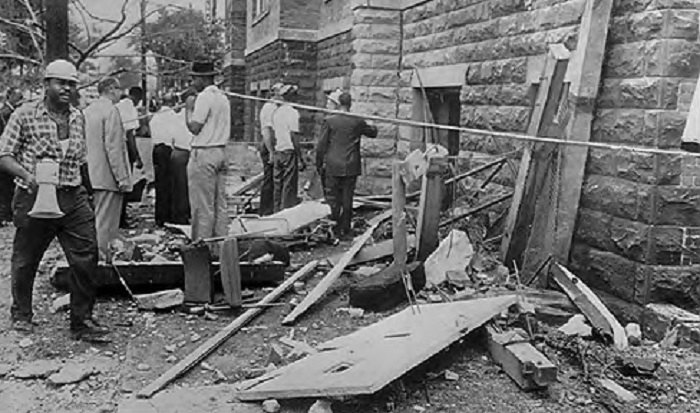 Do you know of any other famous murders in Alabama? We'd love to hear from you in the comments section! Or, if you're a fan of the macabre, then you might want to learn more about the most notorious murders in Alabama, starting with the Hawes Murders.
OnlyInYourState may earn compensation through affiliate links in this article.
Famous Murders In Alabama
December 19, 2022
What is the creepiest place in Alabama?
The creepiest place in Alabama is a haunted bridge known as Hell's Gate Bridge. While some might assume the creepiest place is the site of a famous murder in Alabama, it's actually much different. Hell's Gate Bridge is located in Oxford, Alabama, and acquired its name from the legend involving a young couple who drove off the bridge into the water below. It's been said that if you stop on the bridge in your car and turn your lights off, one of the two people will enter your vehicle leaving behind a wet spot in its wake.
Are there any urban legends in Alabama?
Alabama has many different urban legends, ranging from the dark and sinister to the downtown creepy. While there are many different Alabama urban legends, a few of the most notable include:
Dead Children's Playground — Huntsville
Boyington Oak — Mobile
Hell's Gate Bridge — Oxford
Sally Carter's Grave — Huntsville
Aunt Jenny Johnston — Bankhead National Forest
Cry Baby Bridge — Saraland
Huggin' Molly — Abbeville
Witch in the Woods — Gadsden
And we thought hearing about Alabama serial killers was scary enough!
What is the most famous murder in Alabama history?
The most famous murder in Alabama history is the 1988 Hawes murders, which took place in the city of Birmingham. These murders resulted in a delay riot that quickly garnered media attention across the country. Engineer Richard Hawes, his wife, and two children were brutally murdered in an event that baffled people for years. But in the end, the person responsible for the murders was none other than Richard himself. On February 28, 1890, Richard was executed, and people were paying up to $200 a ticket to watch.