Here Are The 12 Biggest Risks Living In The State of Wyoming
While Wyoming is the best state in the nation for its residents, there are a few things you should be aware of before you start spending time here. These dangers of living in Wyoming are all too real – but you be the judge of which ones will affect your everyday life. Is Wyoming dangerous?  You decide! See if you consider any of the following to be bad things about Wyoming.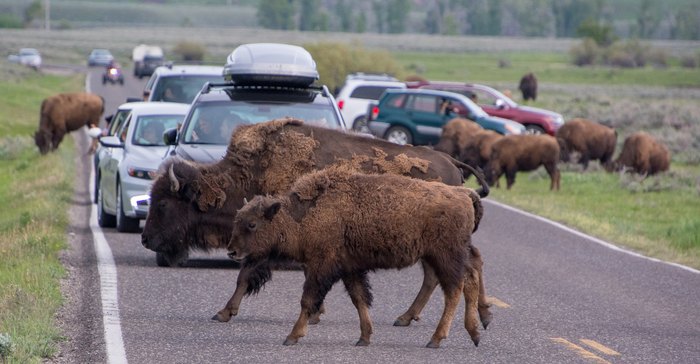 We hoped this article helped answer your question: "Is Wyoming dangerous?" That being said, don't let this list of the dangers of living in Wyoming discourage you from visiting or moving to Wyoming – it really is unlike any place on Earth! Check out The Ultimate and Definitive Bucket List For Everyone In Wyoming and be sure to make your way down the list before you succumb to the Wyoming Wind.
OnlyInYourState may earn compensation through affiliate links in this article.
More to Explore
Dangers of Living in Wyoming
What are the most dangerous and deadly places in Wyoming, for real?
Some of the most dangerous places in Wyoming include:
Highway 287
Corbet's Couloir Ski Slope in Jackson Hole
Northern Wyoming's avalanches
While Wyoming is generally very safe to visit and to live in, there are some dangerous places in the Cowboy State, all kidding aside. Highway 287 is very dangerous because it is a long road and there are lots of crashes on it. Corbet's Couloir ski slope in Jackson Hole claims many lives due to its notorious free fall. Also, in the winter in northwestern Wyoming, there are lots of avalanches. These are just a few of the dangerous places in Wyoming.
What about wild animals? What are some of the most dangerous animals I might encounter in Wyoming?
Some dangerous animals found in Wyoming include:
Bears
Bison
Snakes
Mountain lions
Wolves
For the most part, wild animals don't want to have anything to do with you. If you don't bother them, then they won't bother you. However, some of the animals you really shouldn't bother in any way in Wyoming include bears, bison, snakes, mountain lions, and wolves.
What else should I know about the dangers of Wyoming?
Maybe you don't want to know, but you should know all of the things in this post outlining some troubling facts about living in Wyoming. There are so many great things about Wyoming, but knowledge is power, and knowing is half the battle when it comes to being safe!
Related Articles
Featured Addresses