Here Are The 9 Most Dangerous, Deadly Places In Wyoming
Overall, Wyoming is a very safe state to visit and to reside in. However, there are areas where you need to be cautious. In most cases, if you use a little common sense, obey all posted signs, and respect nature, then a lot of these places won't actually be so dangerous and deadly – but unfortunately, not everyone does those things. Here are some of the most dangerous places in Wyoming: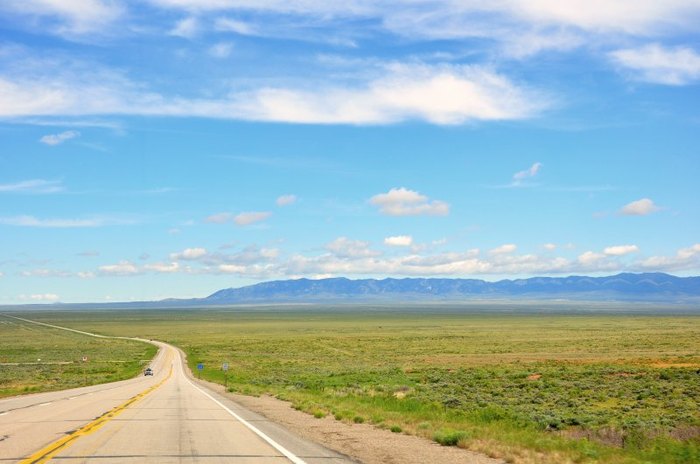 9. Lunatic Fringe – Green River
According to Singletracks, Lunatic Fringe in Green River is one of the most dangerous mountain biking trails in the world. This 4-mile trail is recommended for experts only. Features include ladder bridges, climbs up to 1,000′, and has a lot of technical turns. There are drops ranging anywhere from 3′ to 7′. Total elevation is 6,155′.
Can you think of any other dangerous or deadly areas in the state? Tell us your thoughts in the comments.
OnlyInYourState may earn compensation through affiliate links in this article.
Dangerous Places in Wyoming
February 06, 2022
What are some of the most dangerous natural wonders in Wyoming?  
Wyoming is a place that is as beautiful as it is dangerous; it seems like everywhere you turn, you're sure to find another natural wonder that can be, ultimately, very dangerous. For example, the state's got not one but two National Parks that are the most dangerous in the country: Grand Teton National Park, and, unsurprisingly, Yellowstone National Park. Both are ridiculously beautiful, and both are incredibly dangerous should you play your cards wrong. 3.4 million people tend to visit Grand Teton National Park annually, and about 48 of them never make it out alive. With 4 million visitors annually, Yellowstone National Park is among the most popular National Parks in the country, but it also sees about 52 deaths per year. Then, there are the more general – but still quite dangerous – natural wonders in Wyoming like the wildlife (grizzly bears, anyone?), the rapids in rivers, and extreme temperature swings, especially during winter. Read more about the deadliness of Grand Teton and Yellowstone National Parks in this article. 
What are the most dangerous towns in Wyoming?  
According to our friends at RoadSnacks, Wyoming is a relatively safe place to rest your head. Like anywhere else, though, it does have its cities and towns that qualify as more dangerous than the rest, be it for crime rates, natural disasters, etc. As of 2021, the most dangerous town in Wyoming to live in is Riverton, which has a population of just over 11,000 and sees 345 violent crimes per 100,000 residents annually. Cheyenne comes in at #2, which makes sense, considering its size, but the fact that this town, with its population of 64,500 people, has 341 violent crimes per 100,000 residents – similar to Riverton – is a little alarming. Overall, though, do keep in mind that Wyoming has a remarkably low crime rate; it's one of the safest places to call home in the United States!