Here's The Perfect Weekend Itinerary If You Love Exploring Wyoming's Waterfalls
How often have you wanted to get away for the weekend but didn't know where to go? If you're tired of googling "Waterfalls near me," here's a weekend itinerary for exploring the best waterfalls in Wyoming where you don't have to plan a thing. It's all planned out for you. All you have to do is get in the car and go.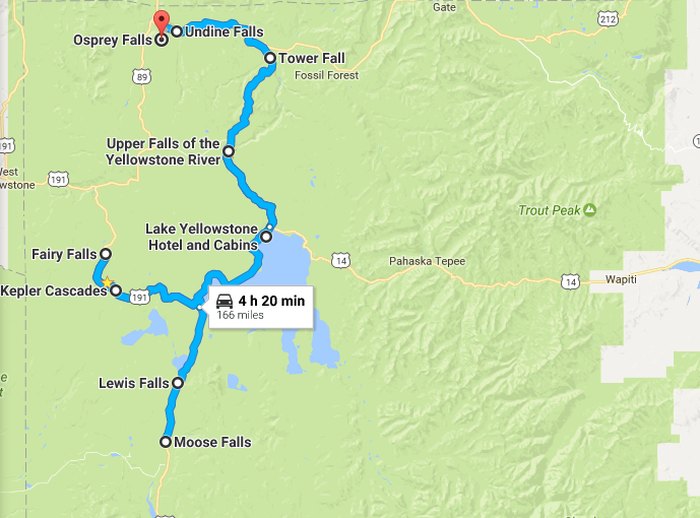 We've done the hard part. Now all you have to do is go and enjoy some of the best Wyoming waterfalls.
For other waterfalls in Wyoming, check out this list of Wyoming waterfalls hiding in plain sight … no hiking required.
OnlyInYourState may earn compensation through affiliate links in this article.
Waterfalls Near Me
May 01, 2022
 What's the most beautiful waterfall hike in Wyoming?
The most beautiful waterfall hike in Wyoming has to be the Lower Falls on the Yellowstone River. Located in Yellowstone National Park, this huge, 310-foot waterfall pours over the cliff edge and carries on through the most beautiful canyon you've ever seen. Called "The Grand Canyon of the Yellowstone," you can access great views of the waterfall on the Brink of the Lower Falls Trail. This is a short hike (under 1 mile) that will take you to the Yellowstone River to see some great and breathtaking views of the Lower Falls.
What are the most well-known National Parks in Wyoming?
Wyoming is well known for its beautiful national parks, and the two most well-known parks are Yellowstone National Park and Grand Teton National Park. Yellowstone National Park was the first National Park in the United States and was named a national park in 1872. Filled with hydrothermal vents and huge geysers, it is truly an incredible park. Yellowstone is famous for features like the Old Faithful Geyser, which is just one of many throughout the park. In fact, Yellowstone National Park is home to more than half of the world's geysers! Grand Teton National Park covers the Teton Range and is part of Jackson Hole. Grand Teton is actually only about 10 miles from Yellowstone National Park, which means you should visit both in the same trip!
Where can I find the largest Waterfall in Wyoming?
Silver Cord Cascade is the tallest waterfall in Wyoming, clocking in at 1,200 feet! This waterfall can be found in Yellowstone National Park, and appropriately, flows into Yellowstone River from high above. To see this incredible waterfall, you will hike along Clear Lake Ribbon Trail, a 4-mile loop trail that will give you the best views of this massive waterfall!