Most People Don't Know These 13 Movies Were Filmed In Wyoming
When we think of "The Equality State," we don't typically think of movies filmed in Wyoming. But if we take a look at its grand geography, it is no wonder this immense state has been chosen several times as a dramatic backdrop. The state offers a rich variety of landscapes, such as the Black Hills, Rocky Mountains, Great Plains, and the Wyoming Basin. Granted, a good number of them are Westerns, but movies of other genres have also been filmed in this area. Here is a list of 13 movies that were filmed in this picturesque state.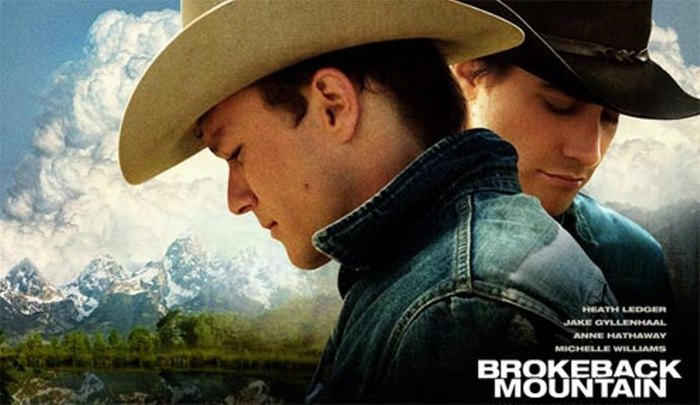 Go back and watch some of these movies and see if you recognize the areas where they were filmed. Or if you have never been to Wyoming, now is the time to plan a trip out west. Create a scavenger hunt by watching these DVDs and driving out to some of these phenomenal locations. Even without the movies — this trip is amazing.
OnlyInYourState may earn compensation through affiliate links in this article.
More to Explore
Movies Filmed In Wyoming
What movie is about Wyoming?

"Butch Cassidy (Paul Newman) and the Sundance Kid (Robert Redford)" is a famous movie about Wyoming. Filmed in 1969, it is about Harry Alonzo Longabaugh, aka The Sundance Kid, and Robert Leroy Parker, aka Butch Cassidy, during their outlawing days in the early 1900s when these two gang leaders hid out in Cody and Kaycee, Wyoming, as they reportedly planned to rob a bank. Watch this action-packed film loosely based on the truth.
My favorite scene features Katherine Ross, who played Etta Place The Sundance Kid's girlfriend, on the front of a bicycle as he rides her around the yard to the song, "Raindrops Keep Fallin' on My Head." You will fall in love with everyone in this movie.
Where is a movie-themed restaurant in Wyoming?
Little Shop of Burgers is a movie-themed restaurant located in Casper, Wyoming. Go on down for some amazing comfort food, such as hand-breaded chicken sandwiches, enormous salads, onion rings, and epic burgers.
Since 2018, this horror-themed, family-owned restaurant has provided meals with locally-sourced beef and many other regional ingredients. The owners say they take a lot of pride in helping the community through the free sack lunch program and with the POW/MIA table.
Also, check out the spooky names of some of the burgers on the menu including "Drac Attack," "Fungus Among Us," and of course "The Audrey," who was portrayed by Jackie Joseph in the movie the restaurant is based on, "Little Shop of Horrors."
Where is the best cowboy museum in Wyoming?

The best cowboy museum in Wyoming is King's Saddlery's Don King Museum. It's a complete Western tack store with a vast inventory supplying the cowgirl, cowboy, and city-slicker. The owners offer ropes, saddles, bits, bridles, and really anything required to do the job. It is also a great place to find western-themed gifts and horse-related instructional videos and books.
And just off of the Rope Shop is the quaint Don King Museum which houses more than three decades of the King family's collection of western and cowboy memorabilia from the world over including saddles and original artwork.
Related Articles