Wyoming Is Home To The Largest Living Dune System In America And It's Incredible
When most people think of Wyoming, the first things to come to mind are mountains, alpine lakes, enormous reservoirs, and wild, scenic rivers. One of the most overlooked features of the state is the Red Desert in Wyoming. Not only is there a large desert in the Cowboy State, it's one of the coolest places you can plan to visit! This desert is home to some pretty incredible natural features such as the Great Divide Basin, a unique endorheic basin and the Killpecker Sand Dunes.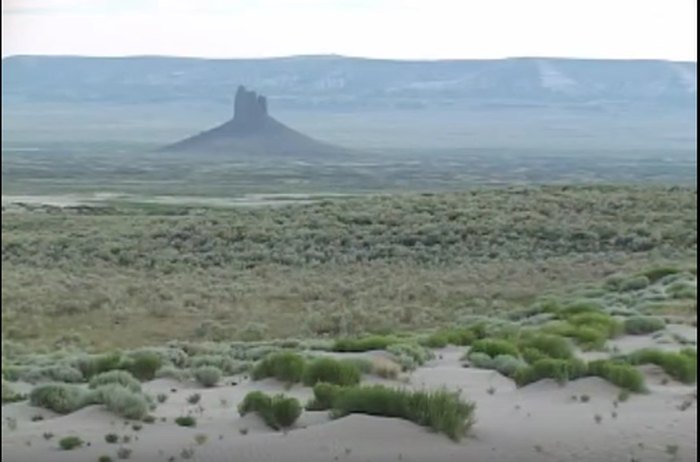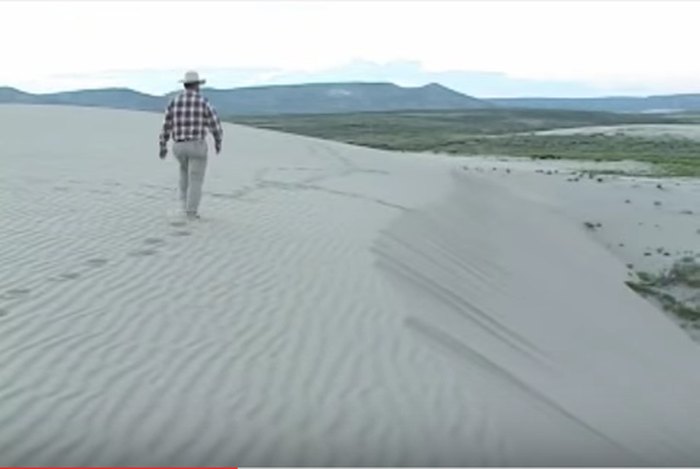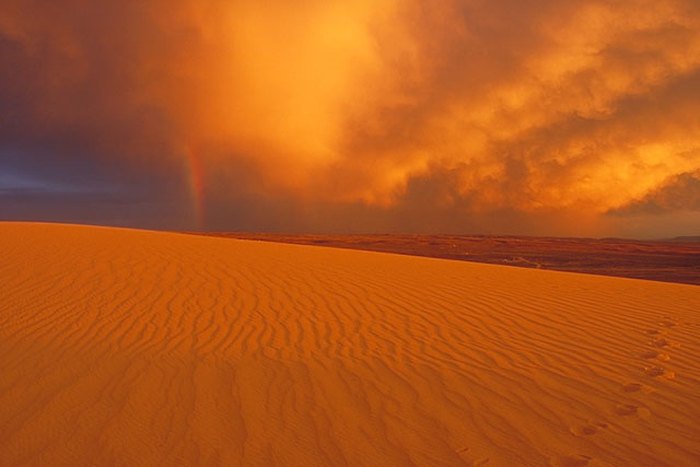 To get to Killpecker Sand Dunes, drive north out of Rock Springs on U.S. 191 for 10 miles. Turn right at CR 4-18 and then turn left at CR 4-17.
OnlyInYourState may earn compensation through affiliate links in this article.
Address: Red Desert, WY 82336, USA
Red Desert in Wyoming
September 10, 2020
What are the best outdoor adventures in Wyoming?
Narrowing down the "best" adventures in Wyoming's great outdoors is a monumental task. Artists, photographers, and geologists are consistently impressed with visit to Yellowstone National Park. If you love to cast a line, fly fishing along the Green River is one of the best ways to test your skills. In the winter, our world-class ski resorts and mountains make for the best places to ski or snowboard. In the Snowy Range or Wind River Range, snowmobilers rule the land. No matter what sort of outdoor adventure you're looking for, you'll find it in Wyoming.
Does Wyoming have any natural wonders?
Some of Wyoming's most popular natural wonders are the Mammoth Hot Springs, the Grand Canyon of the Yellowstone, the Teton Mountain Range, the Snake River, and the Red Desert! Along the southern border with Utah, the Flaming Gorge area is a remarkable sight, too.
What are the most picturesque hiking trails in Wyoming?
It's hard to top the Cascade Canyon hike in Grand Teton National Park. In fact, it's one of the top rated trails in Wyoming - no matter who you ask! Other scenic hiking trails include the area around Devils Towner, the Vedauwoo, and Casper Mountain.