It's Impossible To Forget These 5 Horrific Winter Storms That Have Gone Down In Wyoming History
Living in the Cowboy State means dealing with cold, snow winters every year. Winter in Wyoming is often terrible: the winter of 2016-2017 was one of the worst in recent memory. Still, nothing in the recent past can compare to the brutal blizzards that have gone down as the worst winter storms in Wyoming history. Read about a few of these record-breaking events below: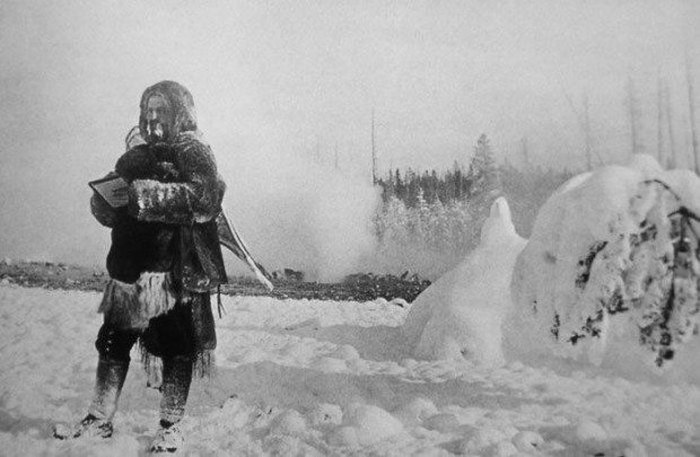 Do you remember any of these historic, brutal storms? There are still plenty of stories about the Blizzard of 1949 to be heard throughout the Cowboy State. We're certainly hoping for a milder winter in Wyoming this year!
OnlyInYourState may earn compensation through affiliate links in this article.
Winter in Wyoming
September 30, 2021
What are some more natural disasters in Wyoming?
Like all states, we've had our fair share of natural disasters in Wyoming. Landslides, fires, and more have plagued the Cowboy State. The terrible Yellowstone fires of 1988 numbered 250 and killed two civilians and countless wildlife.  Check out this list for eight of the most tragic disasters in Wyoming. It also includes some manmade disasters, like the tragic 1955 United Airlines crash that killed all 66 people on board.
What are some good winter activities in Wyoming?
There's so much to do here! Just because it's cold doesn't mean you can't be active and have a good time. We have so many ski resorts and places to snowboard, snowshoe, and ice fish. Of course, there's also plenty of indoor spots that are worth checking out. Here's a list of some inside spots that will let you experience the state while staying warm. From our museums, like the Buffalo Bill Center of the West in Cody, to our restaurants, there's plenty to do indoors here without missing out!
What is winter in Wyoming like?
Winter in Wyoming can be brutal (as seen by the terrible winter storms above), but it's also quite beautiful. There is nothing like seeing our pristine landscape covered in pure white snow. It looks almost otherworldly. It can almost feel like the North Pole in some places, particularly in our less populated areas. Winter in Wyoming will certainly test your love of the state, but it's also an experience like no other.