Here Are The Oldest Photos Ever Taken In Wyoming And They're Incredible
Looking through old photographs is like stepping through a portal in time. They can take you back decades, even centuries. When these vintage pictures of Wyoming were unearthed, we knew we had to share them. They may even be the oldest photos of Wyoming you can find! It's incredible the way they depict the Cowboy State in the late 19th and early 20th Centuries, showing that Wyoming has both come a long way, yet some aspects largely remained unchanged.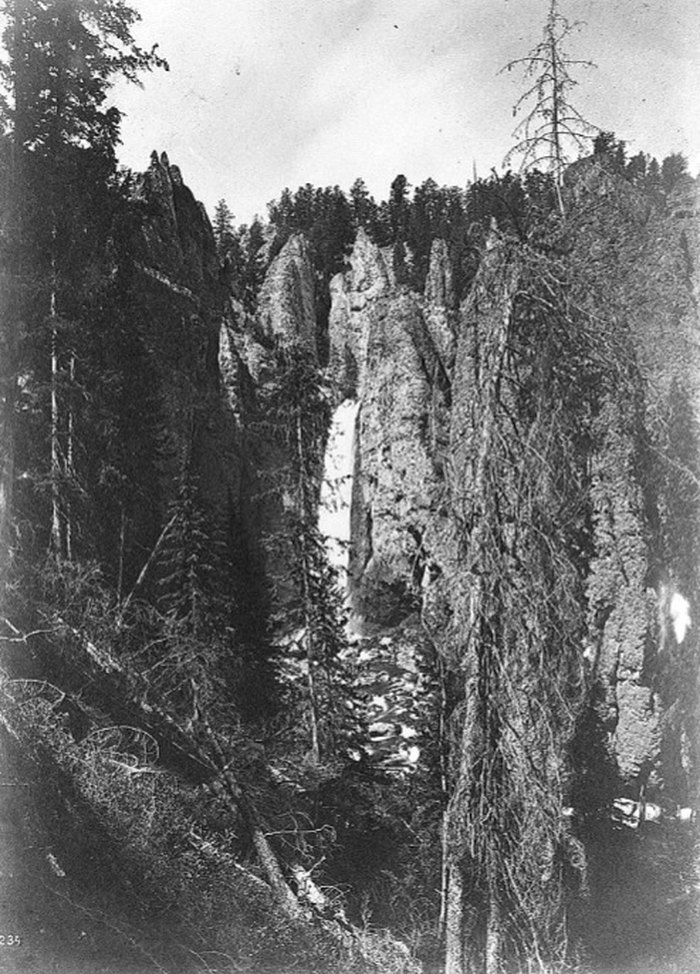 What fascinates you most about Wyoming's history? If you can't get enough of our state's past, visit some of our historic sites and you can step back in time! If you haven't noticed, America's Railroad Capital Is Right Here In Wyoming And It's Well Worth A Day Trip.
OnlyInYourState may earn compensation through affiliate links in this article.
oldest photos of Wyoming
October 23, 2020
What underrated places in Wyoming should I visit?
One of the most underrated spots you can visit in Wyoming is actually the state's very first "roadside" attraction. The Ayres Natural Bridge was a stopping point along the Oregon Trail, once immigrants realized how neat this natural wonder was. Another beautiful and underrated spot in Wyoming is Lake Helen in the Cloud Peak Wilderness. If you love overlooks, stop to see the Salt River Pass near Hoback Junction and you can practically look back in time and spot the Oregon Trail wagon pathways from above
Where is the creepiest town in Wyoming?
If you're looking for the spookiest place in Wyoming, head to the town of Kirwin. It was once a thriving mining and vacation town, but a deadly avalanche killed several residents, and chased the remainder from their homes. Ever since it was abandoned, it's been the site of all sorts of paranormal activity. Other towns with high levels of ghostly happenings include Buffalo, where you can visit the haunted Occidental Hotel and Sheridan, where you can stay at the spooky Sheridan Inn.
What places in Wyoming should I see before I die?
Some bucket-list worthy destinations in the Cowboy State include: Cascade Canyon, Jenny Lake, and the Chapel of the Transfiguration in Grand Teton National Park; Old Faithful Geyser, Steamboat Geyser, Mt. Washburn, and Grand Prismatic Spring in Yellowstone National Par;, Devils Tower National Monument; Fossil Butte National Monument; Independence Rock State Historic Site; Crazy Woman Canyon in Ten Sleep; Fremont Lake in Pinedale, and the Castle Gardens Petroglyph Site. Learn about these stunning sights and more when you sign up for our daily newsletters about all things Wyoming.