There's A Tiny Town In Wyoming That's Completely Surrounded By Breathtaking Natural Beauty
Wyoming is full of small towns and breathtaking natural beauty. When you combine the two, you end up with a small town surrounded by amazing natural scenery. There's one tiny town in the Snowy Range that stands out among the rest, and it's a naturally beautiful town in Wyoming that's sure to win your heart.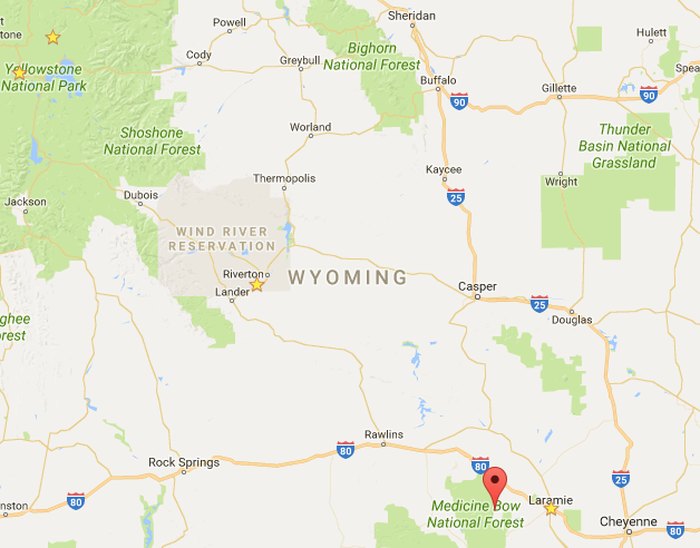 For another small town in Wyoming, check out The Coziest Small Mountain Town In Wyoming To Visit This Season.
Address: Centennial, WY, USA
Address: 2750 WY-130, Centennial, WY 82055, USA
Address: 2747 WY-130, Centennial, WY 82055, USA
naturally beautiful town in wyoming
October 09, 2020
Which hikes in Wyoming are best in the winter?
When it comes to winter hiking in Wyoming, you'll have to deal with quite a bit of snow! Instead of lacing up your hiking boots, why not explore the trails via snowmobile, snowshoe, or cross-country skiing? The Snowy Range Mountains, as you might expect, have the largest network of winter recreation trails in the state.
What are the most beautiful places in Wyoming?
Most people would immediately jump to say that Yellowstone or Grand Teton National Parks are the most beautiful places in Wyoming, but locals and natives know that our state forests are under appreciated wonders. Medicine Bow-Routt National Forest features miles of gorgeous hiking, waterfalls, wooden bridges, and more.
Where can I dine at the most beautiful restaurant in Wyoming?
It's easy to find a restaurant with a view in the Cowboy State. The Signal Mountain Lodge in GTNP shows off mountains and lake views that are hard to beat, and the Yellowstone Lake Hotel is world famous for its dining room views. The restaurants at the top of the Bridger Gondola in Jackson all offer unbelievable views, too! Outside of that, though, the most beautiful restaurants are tucked away near our state forests. Woods Landing in Jelm and the Old Corral in Centennial are perfect examples of hidden gem restaurants surrounded by scenery.
Address: Centennial, WY, USA
Address: 2750 WY-130, Centennial, WY 82055, USA
Address: 2747 WY-130, Centennial, WY 82055, USA