Most People Don't Know The Meaning Behind These 10 Wyoming Towns
We love finding out new fun facts about Wyoming. There's so much to learn about our beautiful state! For example, what's in a name? There are some weird town names in Wyoming, and if you've ever wondered about the meaning behind these strange Wyoming town names, we've got all the inside scoop. We scoured the state and compiled a list of Wyoming town names that are unique, interesting, and, sometimes quite baffling. For example, what is Meeteetse's meaning? Read on to find out!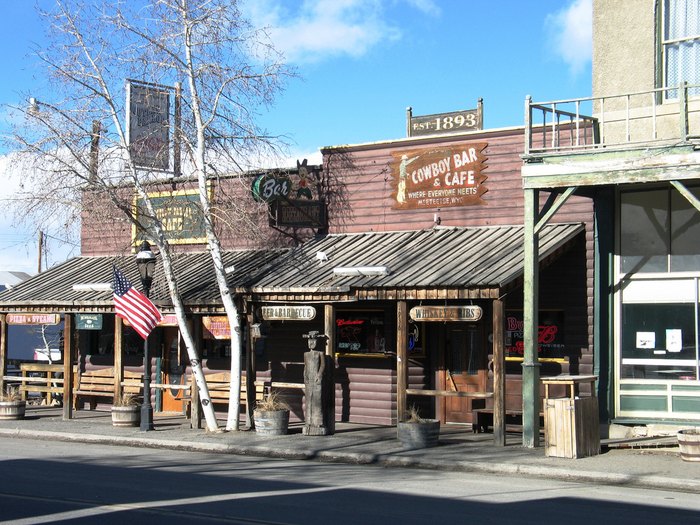 So, how about it? How many of these Wyoming town names did you know the meaning behind? Are you familiar with any other weird town names in Wyoming? Share your thoughts in the comments!
OnlyInYourState may earn compensation through affiliate links in this article.
weird town names in wyoming
April 27, 2021
What are the most charming towns in Wyoming?
There are lots of charming towns in Wyoming, including Lander. A small town that's bound to make a big impression, it's brimming with history, charm, recreational opportunities, and more. History buffs will love the numerous historic sites and museums that fill Lander. For outdoor enthusiasts, there's Sinks Canyon State Park, which boasts amazing hiking and biking trails. The Wind River Mountains, which are ideal for rock climbing, are also among the options for outdoor fun in Lander. Ten Sleep is another charming town that shouldn't be missed. Located in Bighorn Basin and surrounded by ranches, it's the perfect place for a rustic retreat. The opportunities to get out and enjoy the scenic surroundings are plentiful and include hiking at Ten Sleep Canyon, taking in panoramic vistas at James T. Saban Lookout, and fishing at Tensleep Creek.
Are there any other weird town names in Wyoming?
There are several Wyoming towns with weird names. Chugwater is easily among the most unusual monikers. The small town of about 200 is named after The Chug, a stream that runs through the area. Its unusual moniker isn't the only interesting thing about Chugwater, though. The town's true claim to fame is its most famous resident, a rodeo horse named Steamboat, who is actually the inspiration for the bucking bronco on the Wyoming state license plate.
Which quirky places in Wyoming are worth a visit?
The state's oddities aren't limited to Wyoming towns with weird names. Quirky attractions are scattered throughout the state, and one that shouldn't be missed is Mel Gould's Buryville in Cheyenne. The brainchild of Mel Gould, a self-taught inventor, the sprawling site includes countless creations, which run the gamut from adorable animals to an oversized carousel. The grounds also include an underground workshop made from a camper, bus, 55,000-gallon gas tank, and silo.