The Clearest Lake In Wyoming Is Almost Too Beautiful To Be Real
Wyoming is full of unrivaled beauty, and one of our most popular lakes is a perfect example of the treasures that Wyoming can show off. While the state is full of beautiful glacial lakes, like Leigh Lake, Twin Lakes and Taggart Lake, none of them quite capture our state's beauty like the famous Jenny Lake in Grand Teton National Park. If you've never caught a sunrise or sunset here, you're in for a real treat.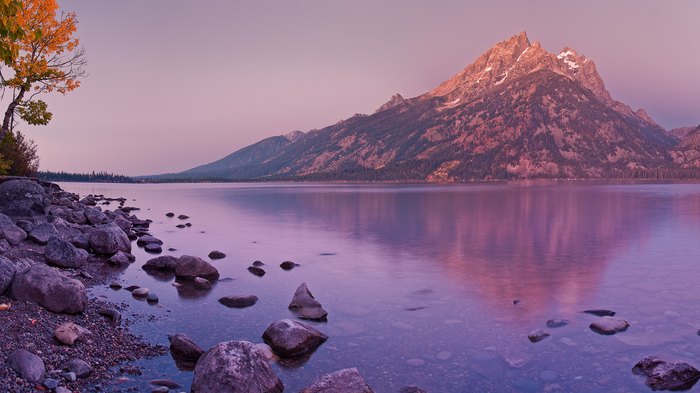 Jenny Lake is located in Grand Teton National Park, in Moose, Wyoming. To reach the trailhead, turn west off Teton Park Road at the South Jenny Lake Junction, located roughly 7.7 miles north of Moose Junction.
While you're here, you may want to plan a hike in the area. After all, 11 Of The Greatest Hiking Trails On Earth Are Right Here In Wyoming, and many of them are not far from this section of Grand Teton National Park.