These 10 Iconic Foods In Wyoming Will Have Your Mouth Watering
A state defines its food, or is it the other way around? Locally inspired dishes make for a very unique and amazing culinary experience. In Wyoming, you can definitely enjoy the unique taste of the American West. Listed below are 10 Wyoming foods that everyone should give a try.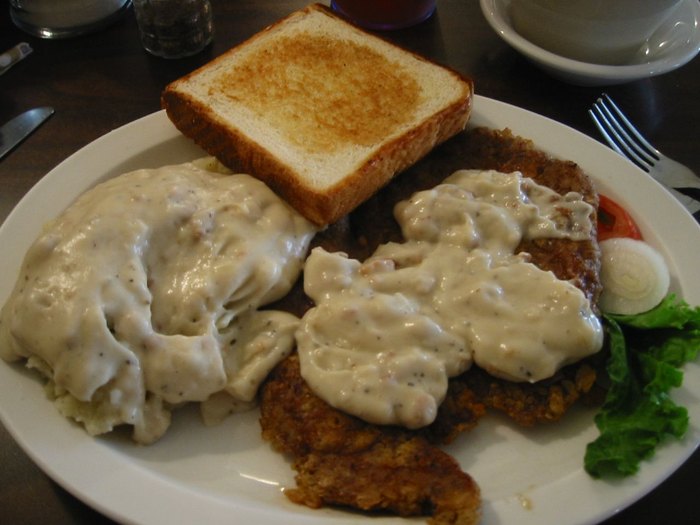 Can you think of any other iconic Wyoming foods to add to this list? If so, please share them with us in the comments below.
OnlyInYourState may earn compensation through affiliate links in this article.
More to Explore
wyoming foods
What is one Wyoming food that's very hard to resist?
Many different foods are served in Wyoming. There may not be an official Wyoming state food, but one that's pretty hard to resist is trout. Fishing is a very popular outdoor activity here in Wyoming, especially since there are so many lakes and rivers located throughout the state. Even though there's no official state food, Wyoming does have an official state fish, which is the cutthroat trout. Trout is a very delicious fish as long as it's not overcooked. With that being said, there are plenty of ways to cook trout, including grilling, frying, and broiling. Some people even claim it makes a great jerky. The next time you're dining out and wanting to try something new, consider giving trout a try if it's on the menu. If you love the taste of most fish, chances are you'll also love trout.
What food is Wyoming known for?
As mentioned above, Wyoming doesn't have any official state foods. However, there are plenty of foods in the Cowboy State that are quite famous. including bison burgers. Of course this isn't surprising considering the number of bison living in the state. These aren't your ordinary beef burgers. The taste is somewhat similar, but the texture is different. It's much coarser than the texture of a beef patty. Bison burgers are also usually served with a variety of unique toppings, including caramelized onions and avocado. And instead of ketchup and mustard, most bison burgers come topped with barbecue sauce. There are plenty of restaurants located throughout Wyoming that serve bison burgers. If you ever see bison burgers included on the menu the next time you're dining out, give it a try. This is one famous food in Wyoming you're guaranteed to love!
Related Articles
Explore Wyoming