10 Weird Side Effects Everyone Experiences From Growing Up In Wyoming
Wyoming is the kind of state that, if you grow up in it, shapes your world view. Growing up in Wyoming has a ton of side effects, some of which are pretty dang weird. If you grew up here, odds are you've got at least a few of them.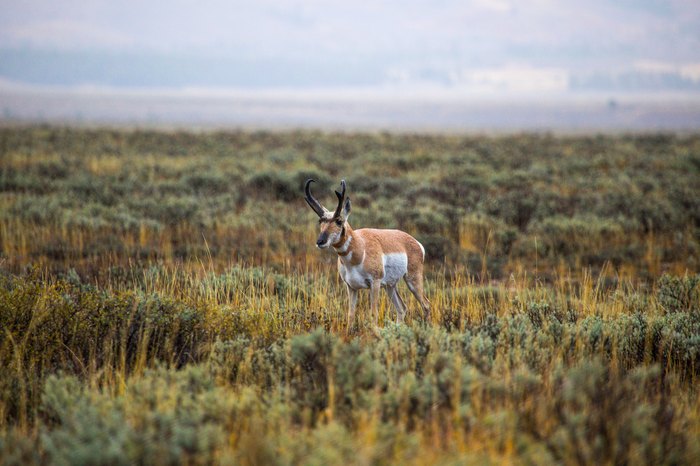 What'd you think about these side effects of growing up in Wyoming? Any you'd like to share? Tell us about it in the comments below!
OnlyInYourState may earn compensation through affiliate links in this article.
More to Explore
growing up in Wyoming
What stereotypes are there about Wyoming?
When you travel around after spending your life in Wyoming, you'll hear all sorts of stereotypes. Most people who haven't visited think of Wyoming as a completely empty place, which isn't too far off. Others, who have just driven into Evanston for fireworks and booze, think that Wyoming is nothing but sagebrush flats and trucks. In reality, our state is one of the most breathtaking places in the world, and there's so much more to see even beyond the National Parks.
What are the best things about living in Wyoming?
While "best" is subjective, most Wyomingites love the peace and quiet. The quick access to some of the world's biggest wilderness areas is a huge bonus, too. Being able to live in a town that's relatively untouched by developers and technology is great, too, if you prefer an old fashioned and simple life. Plus, when you live in Wyoming, you'll likely be a part of a close knit small town community.
What are the worst things about living in Wyoming?
The wind! The weather in Wyoming is no joke, and many people just can't get used to it if they didn't grow up here. Wyoming is also dealing with an employment shortage, due to the closing and consolidation of some large mines in the state and a shift to production of renewable energy. If you can find a stable job and learn how to bundle up, though, you'll find Wyoming's beauty is worth its challenges.
Related Articles
Explore Wyoming
Featured Addresses