Go Llama Hiking Through The Forest On This Unforgettable Wisconsin Adventure
I, for one, had never thought to employ a llama to help carry the load when I'm out hiking or camping, but now that I know about Midwest Llama Packing, I'm not sure I want to hike any other way. These adorable, family-friendly animals first came to Brownderosa Farm in Sparta as protection for the sheep flock. But the owners fell in love and found that llamas make a great companion for a hike around their grounds or at the nearby Kickapoo Valley Reserve. Now you can join in and experience all kinds of adventures with a pack llama as a companion.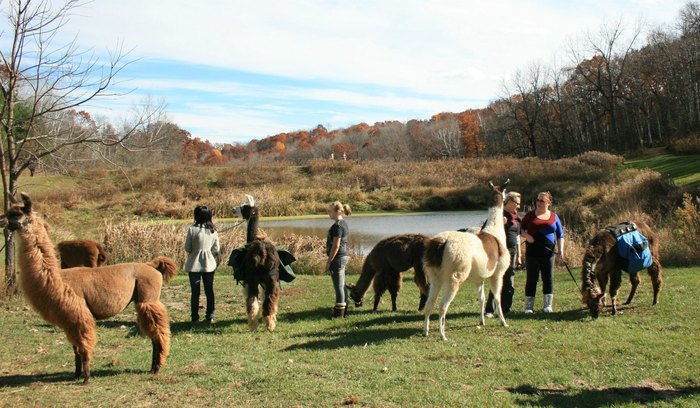 Midwest Llama Packing is located at 7369 Kate Ave., Sparta, WI 54656. For more information or to book a trip, contact them at midwestllamapacking@gmail.com or 608-487-5964.
Getting to experience life on the farm is a great way to see Wisconsin. Check out You'll Never Want To Check Out Of This Stunning 200-Acre Wisconsin Farm And Resort.
OnlyInYourState may earn compensation through affiliate links in this article.