The Small Wisconsin Town Of Baileys Harbor Has More Outdoor Attractions Than Any Other Place In The State
A small town in Door County, Wisconsin is your headquarters for some big outdoor fun. While the population of Baileys Harbor barely tops 1,000 people, when it comes to outdoor fun, it punches well above its weight. It's a place where you can dive into shipwrecks, go sea kayaking, hike to a historic lighthouse, go zip lining, and more. While Wisconsin has a lot of destinations that are packed with outdoor attractions, the options in Baileys Harbor's quiver are hard to beat. Read on to see why your next outdoor adventure should be in Wisconsin's Baileys Harbor.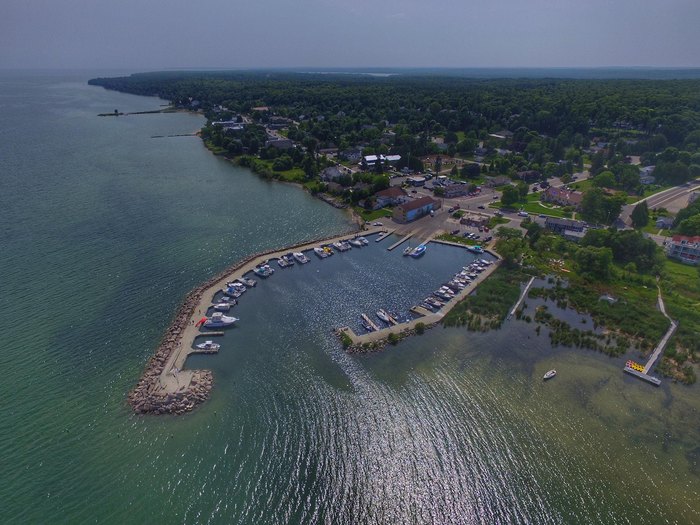 For more information on these attractions and more ideas of things to do in and around Baileys Harbor, visit the Destinations Door County website as well as the official Facebook page.
Have you ever been to Bailey's Harbor? If so, what did you do? What were your favorite activities? We'd love to read about your experience in the comments section below!
If you're a thrillseeker looking for even more Wisconsin fun, here are 10 once-in-a-lifetime adventures you can only have in the Dairy State.
If you're still in the mood for more Wisconsin adventures, take a look at this video:
OnlyInYourState may earn compensation through affiliate links in this article.
Address: Baileys Harbor, WI 54202, USA
More Adventures in Wisconsin
May 07, 2023
Where can we find fish boils in Wisconsin?
The Old Post Office Restaurant in Ephraim is one of the most popular places in Door County to enjoy a fish boil in a unique setting.
The White Gull Inn in Fish Creek has a Master Boiler with a traditional but a little bit different style.
The Harbor Fish Market and Grille in Baileys Harbor doesn't do fish, but rather lobster, for a different boil adventure.
Read on to learn more about some of the many other delicious places for fish boils in Wisconsin.
Where can we find wineries in Wisconsin?
Cold Country Vines and Wines in Kewaunee features spectacular wines in a beautiful setting plus live music events.
The Clover Meadow Winery in Shell Lake is set amidst one of the state's oldest forests.
Dixon's Autumn Harvest Winery and Orchard in Chippewa Falls sits right in the middle of a beautiful apple orchard.
Read on to learn more about some of the many other amazing wineries in Wisconsin.
Where can we find the best restaurants in Wisconsin?
The Immigrant in Kohler has been rated as a AAA Four Diamond Award-winning fine dining restaurant.
Café Hollander Hilldale in Madison serves delicious European-style food in a unique setting.
The Robin's Nest Café in Hayward is known for its amazing breakfast fare.
Read on to learn more about some of the many other delicious restaurants in Wisconsin.