The Quirkiest Restaurant In Wisconsin That's Impossible Not To Love
It's not entirely simple to describe Ella's Deli to someone who's ever been there. It feels a bit like what would happen if Willy Wonka retired and opened a Jewish Deli in America's Dairy State.
The Madison restaurant started out as a small deli serving the Jewish community, but they opened a second location and that has grown to become a staple of the city and state landscape. No Wisconsin childhood is complete with a meal at Ella's.
The place is filled from top to bottom with animated and animatronic displays – many built by the owners and their employees. There's so much stuff packed inside Ella's, it's difficult to know where to look. Each table is different, featuring glass tops with everything from trains passing through to magnetic mind games.
It's a children's dreamland, complete with a two-page kids menu and a 12-page dessert menu. But parents will leave full and satisfied by scratch-made dishes.
Three seasons a year, no trip is complete without a ride on the carousel.
Please note, Ella's Deli is permanently closed.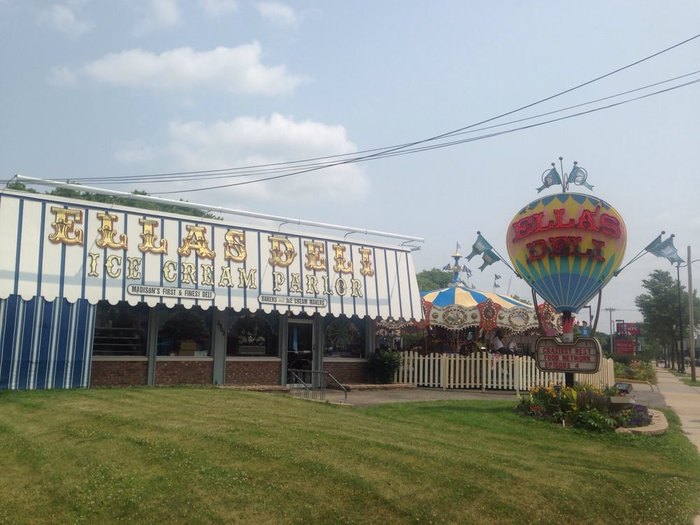 A trip to Ella's really needs to be on every Wisconsinite's to-do list. It's a step back in time and a step into a storybook. I'd be hard pressed to name a more unique restaurant in Wisconsin.
Looking for other odd Wisconsin places to grab a meal? Check out 10 Uniquely Themed Restaurants That Will Transform Your Wisconsin Dining Experience
Update: Ella's is currently closed and up for sale.
OnlyInYourState may earn compensation through affiliate links in this article.