These 11 Haunted Cemeteries In Wisconsin Are Not For the Faint of Heart
Cemeteries are one of those places that people either love or hate. Some people find them peaceful and calming while others get the heebie-jeebies just thinking about them. I'll admit to being in the second group – I don't really believe in the paranormal, but I had goosebumps just writing this list. Cemeteries are often the source of tall tales and legends thanks to their inherent ties to death and the afterlife. None of us really know what happens, but plenty of folks seem to think the veil between alive and dead is a lot thinner at a cemetery. Here are 11 haunted cemeteries in Wisconsin that have some of the biggest reputations for paranormal activity. Visit them at your own risk.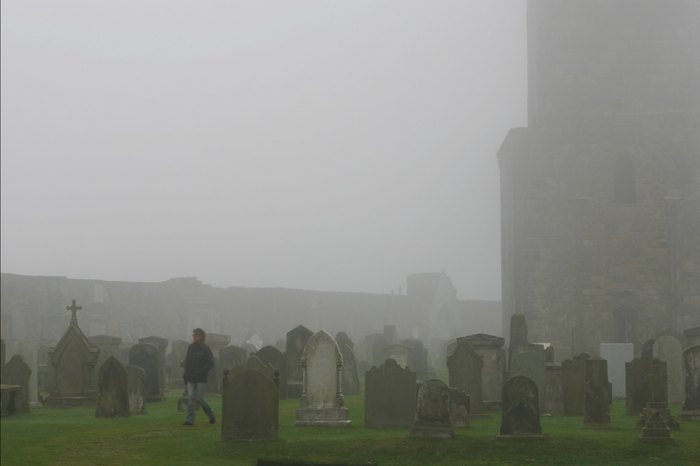 Have you visited any of the above haunted graveyards in Wisconsin? If you are the type to endlessly search for "abandoned graveyard near me," did you sense any spirits or see anything a little strange? We'd love to hear about your ghost-hunting adventures in Wisconsin, so be sure and drop a comment below!
Looking for more spooky Wisconsin places? Here are some truly unsettling abandoned places in Wisconsin …
For more ways to discover what Wisconsin has to offer, take a cruise through the always intriguing Airbnb Experiences. There's an activity for everyone listed on their pages.
OnlyInYourState may earn compensation through affiliate links in this article. As an Amazon Associate, we earn from qualifying purchases.
More to Explore
haunted cemeteries in Wisconsin
What are some haunted hotels in Wisconsin?
Wisconsin is no stranger to the paranormal, that's for sure. There are plenty of places peppered around the state that many believe to be haunted by spirits from the past. For a truly unique experience, consider renting a room at a haunted hotel in Wisconsin:
Pfister Hotel is one of the most notoriously haunted hotels in Wisconsin; ghosts have been torturing visiting MLB players for years, and the ghost stories that have come out of this hotel make it one of the most haunted places in the state!
What's the most haunted house in Wisconsin?
If you're looking for a real-life, honest-to-goodness haunted house in Wisconsin Brumder Mansion is thought to be the most haunted house in the Dairy State! Built in 1910, this dwelling has changed hands many times over the years, though it seems that some of its former tenets and guests never left. People who have stayed here have had crazy, vivid dreams and felt presences that they couldn't see. Cold spots are a regular thing, and so are flickering lights and misbehaving electronics. But the creepiest experience was when fresh drops of blood were discovered in a bathtub - though no one had used it. It is unknown from where - or from whom - the blood came. Nobody ever owned up to it, and the incident has become something of a legend. After Brumder lived there, a mobster named Sam Pick - who was affiliated with Al Capone - bought the place. So you can only imagine the stories that resulted from that. If these walls could talk...
Related Articles
Explore Wisconsin