Here Are The 10 Most Dangerous Places In Wisconsin After Dark
Wisconsin is certainly not the most dangerous state in the country, and most of the time you can feel pretty safe in the Badger State. That being said, every state has its most and least dangerous places. The regional infotainment website RoadSnacks FBI data on 118 places in Wisconsin to find its most dangerous cities. Of course, there are plenty of good qualities in these cities, and we aren't suggesting you avoid them completely, but it's always good to take precautions. Here are some of the most dangerous cities in Wisconsin! Do any of them surprise you?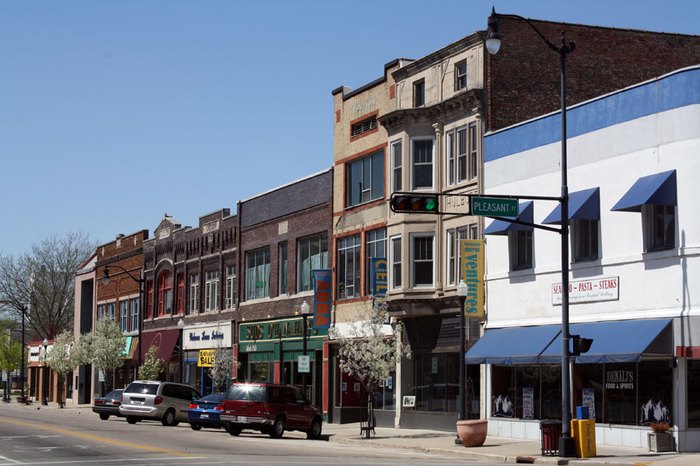 What did you think of this list? Do you feel safe in your city? You can take comfort in knowing that overall Wisconsin is a pretty safe state, but it's always good to know more about your surroundings.
OnlyInYourState may earn compensation through affiliate links in this article.
Most Dangerous Cities in Wisconsin
August 08, 2022
What are some of the most dangerous towns in Wisconsin?  
Wisconsin is a safer-than-average state with plenty of amazing things to do, see, and experience. We think you'll love it! Of course, like anywhere else, there are some dangerous towns in Wisconsin – well, relatively speaking, anyway. Overall, property and violent crime rates here are low, but they are not zero. The small towns in Wisconsin that made the list at the time of this writing include Beloit, which has the second-highest murder rate in the state and residents have a 1 in 206 chance of being the victim of violence here. Another more dangerous town in Wisconsin is Brown Deer, which is a suburb of Milwaukee and has a car theft of about one per week. Yikes!  
What is life in Wisconsin like?  
Life in Wisconsin is quiet and low-key, and we wouldn't have it any other way. There are numerous beautiful state parks in Wisconsin, as well as amazing hiking trails in Wisconsin and all the natural wonders you could ever hope for. The weather in winter can be very frigid at times, though, and can be harsh, but the summers make up for it by being pleasantly warm and not terribly gross in terms of humidity (not like somewhere like, say, Georgia). Wisconsin has the 15th-lowest crime rate in the United States, and overall, it's a place worth visiting (or living in).  
Where are some dangerous places to avoid in Wisconsin? 
Other than Brown Deer and Beloit, of course, there are more small towns in Wisconsin (and big cities) that make the top ten most dangerous places list but let us be clear about one thing: Wisconsin is still safer than most states – even in its "most dangerous" places – and it's definitely worth visiting. We don't think you should avoid anywhere! Other towns with a higher crime rate than the rest of the state, though, include Milwaukee (which should be unsurprising given its size), Rice Lake, where residents have a 1 in 40 chance of becoming the victim of a property crime, and La Crosse, which has higher-than-average rates of larceny and vehicle theft.