The Story Behind Wisconsin's Most Haunted House Will Give You Nightmares
There is a shockingly good deal of paranormal activity in the state of Wisconsin. There are lots of haunted places, including homes, but none is quite as cool (or as terrifying) as the Brumder Mansion, located in Milwaukee. What's even creepier is that you can stay here as a guest! Are you brave enough to survive a night in the most haunted house in Wisconsin? Let's see.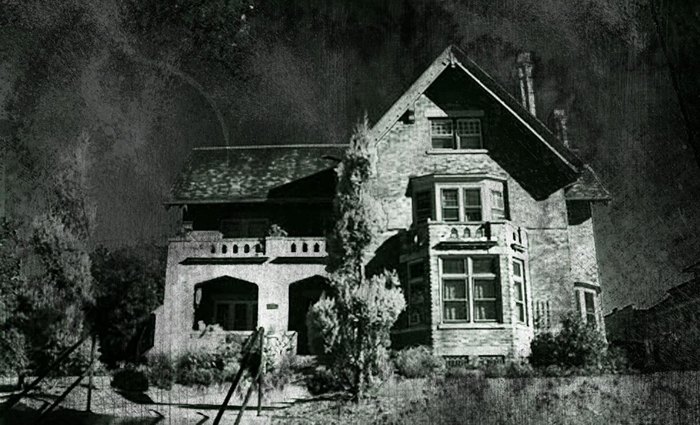 And if the story didn't convince you that it's totally haunted, check out what the Chicago Paranormal Investigators discovered.
What do you think? Would you stay at the most haunted house in Wisconsin? We double-dog dare you! Whether you believe in the paranormal or not, you've definitely got to admit: this old house sure is creepy. Need more creepy Wisconsin in your life? Check out this epic spooky Wisconsin road trip!
OnlyInYourState may earn compensation through affiliate links in this article. As an Amazon Associate, we earn from qualifying purchases.
More to Explore
Most Haunted House in Wisconsin
What are some notoriously haunted places in Wisconsin?  
Get this: Wisconsin is said to have "the most ghosts" per capita than any other state in the United States. Now, we're not sure exactly how they came to decide upon this, but we assume it was spooky. Of course, this means there are plenty of ghost stories in this beautiful, weird place to go around. In Ladysmith, there's a haunted bowling alley where patrons and staff regularly report bizarre goings-on like lights flickering, electronics behaving strangely, and more. We've also got us a whole haunted state park! Don't go to High Cliff State Park in Sherwood after dark... trust us. It's located among effigy mounds, which makes for some incredibly spooky goings-on. If staying at a haunted hotel is more your thing, you could try braving a night or two at the Karsten Hotel, in Kewaunee, where invisible feet run up and down the halls like someone is going nuts but you simply can't see them. They also say he likes to play with children. For more of our favorite notoriously haunted places in Wisconsin, check this article out.  
What are some scary things about Wisconsin?  
Like anywhere else, Wisconsin is no perfect paradise. There are several darker, scarier facts about the state that might make you worry a bit. For example, Wisconsin leads the nation in drunk driving arrests. Yikes! More than 90% of our lakes have polluted runoff (ugh), and we're ranked last in the nation for job creation. We also have not THE worst – but the SECOND-worst – beach water in the country. Uh, yay... we guess? Oh, and our roads are the third-worst in the entire country, which is pretty embarrassing (and dangerous). And you can't forget the harrowing fact that 66 of our "beautiful" bridges are ranked as the "nation's worst". Well... those are all things we could have probably gone without knowing, but okay.  
Related Articles
Explore Wisconsin
Featured Addresses

3046 W Wisconsin Ave, Milwaukee, WI 53208, USA