These 18 Places Serve the Best Cheese Curds in Wisconsin
In the dairy state, there's no more beloved snack than the cheese curd. Whether fresh from the dairy or deep fried and served with an array of dipping sauces, the cheese curd cannot be beat. Other states try to replicate them, but those glorified cheese sticks can't compare to the ooey-gooey, fresh-battered curds that we have in abundance. Of course, most things are good deep fried – the real test of the curd is how much we devour them fresh and often straight from wherever they've been made. So fresh they still squeak and so delicious we eat them by the pound. Ready to dig in? These 18 restaurants serve the best cheese curds in Wisconsin.
Bring your appetite, because you'll never want to stop munching on this Wisconsin delicacy.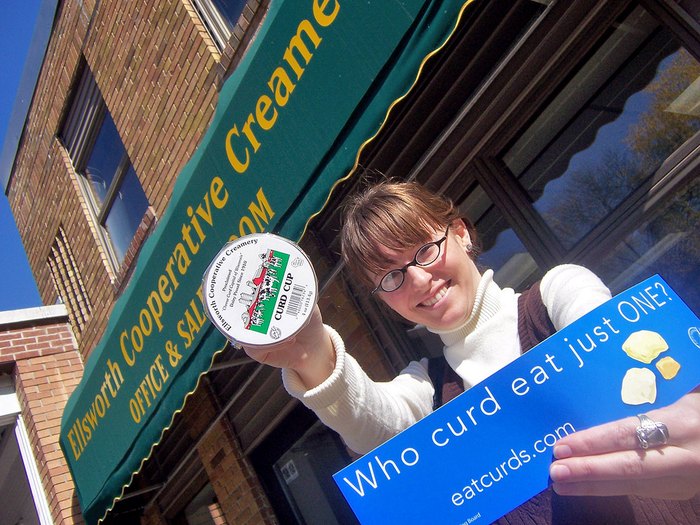 We're certainly spoiled for cheesy choices – where else do you love to go indulge in some squeaky or fried goodness? Who do you think makes the best cheese curds in Wisconsin? Share your thoughts with us in the comments below!
Craving more famous Wisconsin food? Check out our previous article: 15 Best Places To Get Wisconsin's Iconic Frozen Custard.
OnlyInYourState may earn compensation through affiliate links in this article. As an Amazon Associate, we earn from qualifying purchases.
More to Explore
best cheese curds in Wisconsin
What kind of food is Wisconsin known for?
Wisconsin food is rich, delicious, and full of flavor. We are most known for our exceptional cheeses, but that's just the tip of the iceberg! We also craft creamy custard, hearty burgers, and wonderful fried fish. There is so much to love about food in Wisconsin!
What are the best cheese shops in Wisconsin?
There are loads of amazing cheese shops in Wisconsin. If you want to experience the best, travel along the Wisconsin cheese trail! This tasty adventure will take you to the amazing Arena Cheese, Hook's Cheese in Mineral Point, and so many more incredible places!
What are the best comfort food restaurants in Wisconsin?
If you're looking for a delicious meal full of fried food and sweet desserts, you're in luck! There are so many fantastic comfort food restaurants in Wisconsin. For starters, check out Hamburger Haus. This nostalgic roadside stand serves all of the tasty treats you crave. If you're still hungry, head over to Solly's Grill in Glendale. This restaurant serves some of the most scrumptious butter burgers in Wisconsin.
Related Articles
Featured Addresses

232 N Wallace St, Ellsworth, WI 54011, USA

Lakefront Brewery, 1872 N Commerce St, Milwaukee, WI 53212, USA

The Old Fashioned, 23 N Pinckney St #1, Madison, WI 53703, USA

640 S 84th St, Milwaukee, WI 53214, USA

Graze Restaurant, 1 S Pinckney St, Madison, WI 53703, USA

6860 WI-34, Rudolph, WI 54475, USA

320 N Broadway, Green Bay, WI 54303, USA

419 Highland Dr, Kohler, WI 53044, USA

Renard's Cheese, 2189 County Rd DK, Sturgeon Bay, WI 54235, USA

511 S 8th St, Sheboygan, WI 53081, USA

6712 Frank Lloyd Wright Ave, Middleton, WI 53562, USA

104 W Columbia St, Chippewa Falls, WI 54729, USA

State St & W Mifflin St, Madison, WI 53703, USA

2510 Stewart Ave, Wausau, WI 54401, USA

Rocky's Supper Club, 101 S Main St #8991, Stoddard, WI 54658, USA

138 W Bruce St, Milwaukee, WI 53204, USA

Mullins Cheese Retail Store, 204000 County Rd DB, Mosinee, WI 54455, USA

Kroll's East, 1658 Main St, Green Bay, WI 54302, USA