You Can Live Off The Grid In This West Virginia Town Considered One Of The Best In The Country
As one of the most rural states in the nation, West Virginia is full of quiet, peaceful, beautiful spots to live off-grid. Not waaaay off-grid, like generate your own electricity and grow your own food (although West Virginia's a pretty good spot for that kind of living as well), but off-grid like in a little town off the beaten path, far from the big city, big traffic, big noise, big box stores, etc. The opportunities for that kind of off-grid are endless here in the Mountain State. But, according to the West Virginia Tourism website, one of the best spots for such a quiet, simple life is in Lost River, West Virginia.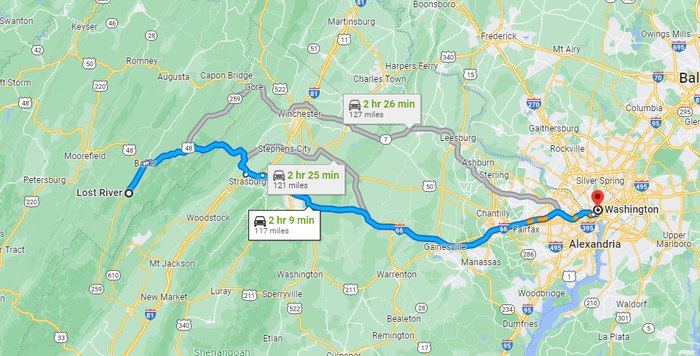 What other spots in West Virginia would you nominate as excellent for off-grid living? West Virginia Tourism also suggests Green Bank and Bramwell, among others.
Address: Lost River, WV 26801, USA