This Unusual Bookstore Restaurant In West Virginia Used To Be A Cathedral
Let us ask you a serious question: in all of the times you have crossed the New River Gorge Bridge, how many times have you pulled off of U.S. Route 19 in Fayetteville onto WV-16, a.k.a. S Court Street? (And pulling into Tudor's on the corner there isn't exactly what we mean, mind you – although everyone knows Tudor's is awesome). No, we're asking if you've gone past Tudor's and into downtown Fayetteville? If you keep rambling past that tried and true Tudor's on the corner, you'll eventually arrive at a charming little book store eatery that's been the heart of Fayetteville for more than 20 years.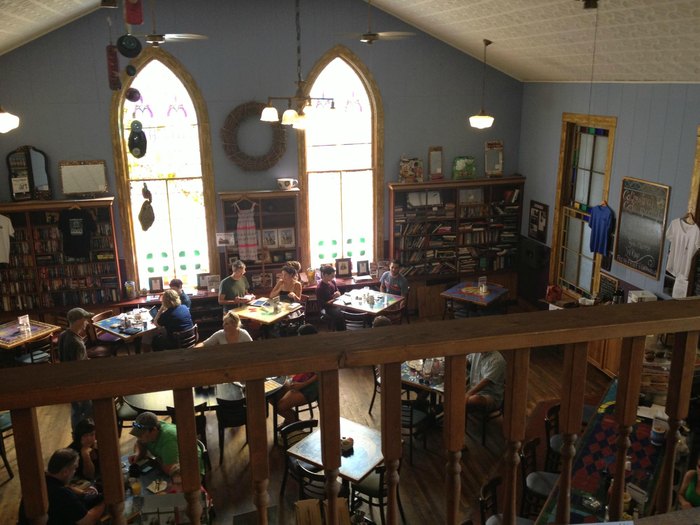 Cathedral Cafe and Book Store is located at 134 S Court St., Fayetteville, WV 25840. It's open seven days a week (thank goodness!). The hours are: Monday and Tuesday from 8:00 a.m. to 4:00 p.m., Wednesday through Friday from 8:00 a.m. to 9:00 p.m., Saturday from 7:30 a.m. to 9:00 p.m., and Sunday from 7:30 a.m. to 4:00 p.m. Learn more from their official Facebook page!
OnlyInYourState may earn compensation through affiliate links in this article.