3 Ridiculously Charming Train Rides To Take In Washington This Fall
Autumn is in the air — and on the trees — here in Washington. And while there are plenty of scenic drives that show off the beauty of our state this time of year, if you take the train, all you'll have to do is sit back and relax. These day train trips in Washington State are all undeniably charming and make for a fun fall day.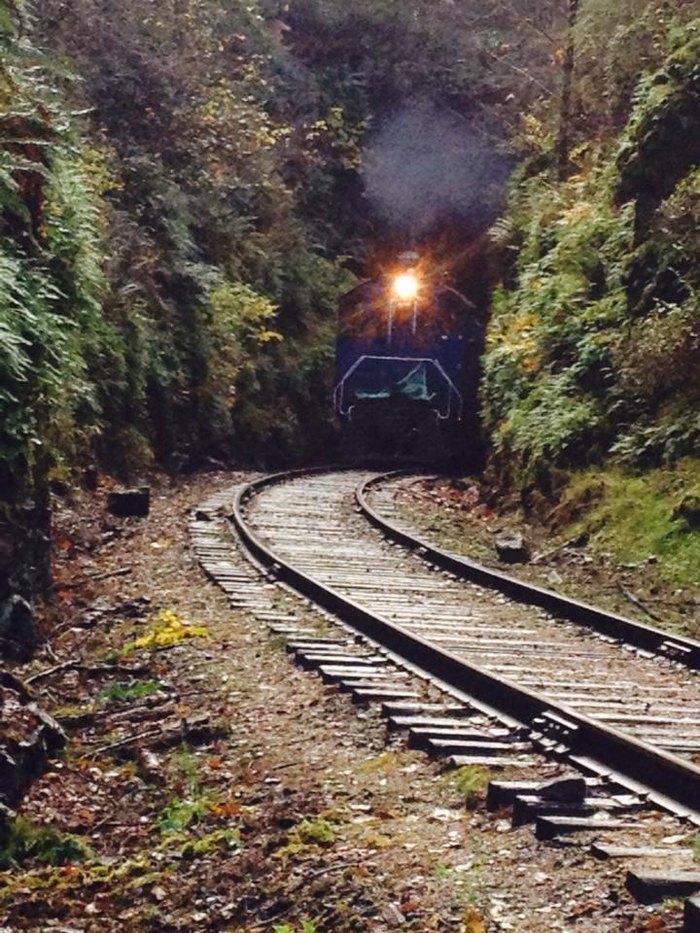 This is such a beautiful time of year to take one of these scenic day train trips in Washington State. If you need a little help embracing autumn, just check out one of our exciting Washington harvest festivals.
OnlyInYourState may earn compensation through affiliate links in this article.
Fall Activities In Washington State
September 09, 2022
What are the best fall hikes in Washington? 
There is so much gorgeous hiking in Washington available. And as the leaves start to change and a gentle chill enters the air, hiking becomes all the more enticing. If you are looking for an easy hiking trail in Washington State, we recommend the Grove of the Patriarchs loop in Mt. Rainier National Forest. This hike is only 1.5 miles and with boardwalks, it is very family and disability friendly. We also recommend visiting the Old Pipeline bed trail in Chelan County. This Washington hiking trail features gorgeous cliff views, an old iron bridge crossing, and it takes you along a river. It's the ideal way to see every angle and shade of the changing leaves.
Which road trips through Washington are the most fun in the fall?
If you want to explore the Evergreen state with your car, we have put together some exciting Washington road trips to help you make the most of the fall season. You can gas up your car and go observe seven Washington waterfalls around the Olympic peninsula. These spots are made all the more stunning by the changing leaves surrounding them. The trip is about ten hours of driving so it's best to break it up over a few days or have another driver with you. Or you could get out on the open road and discover ghost towns in Washington State. Washington is home to hundreds of ghost towns and this trip will take you to seven of the best ones. Get ready to feel the hair on your neck stand up!
What are the most haunted places to visit in Washington State? 
Ghost enthusiasts will definitely find a home here, as there are many hauntings in Washington of all kinds. You can drink and hang out with many a spirit at the creepy Oxford Saloon. This spot is beloved by locals and tourists alike for its delicious food and well-made drinks, so even if you aren't lucky enough to have a direct spiritual encounter, you'll still enjoy your time there. If you like your scary experiences with a little more ... solitude, then you can visit an abandoned Washington Hospital. While it is unsafe to step inside Northern State hospital, you can visit the exterior of the building and witness it crumbling before your very eyes.