15 Little Known Beaches In Washington That'll Make Your Summer Unforgettable
The beaches in Washington are uniquely beautiful – especially out by the coast. Complete with sea stacks, driftwood, and views of the mountains, they offer the perfect place to just relax and unwind. Most people have already heard of Ruby Beach and the La Push beaches, but here are 15 hidden beaches in Washington definitely worth checking out: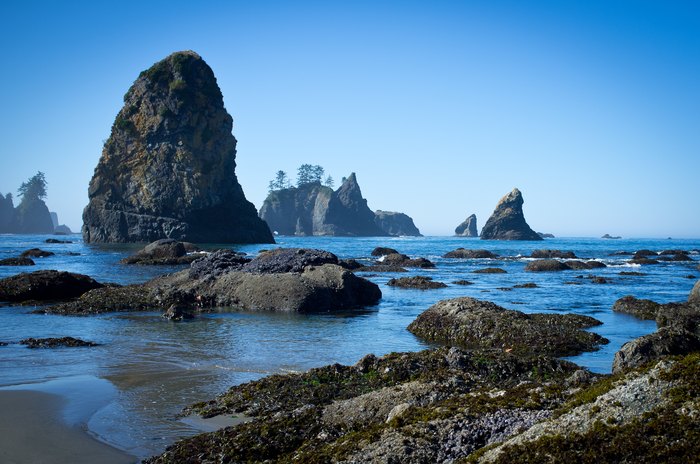 Did you know about any of these hidden beaches in Washington? Where are some of your favorite places to relax by the water here in The Evergreen State? Share them in the comments below!
OnlyInYourState may earn compensation through affiliate links in this article.
Address: Shi-Shi Beach, Washington, USA
Address: Rosario Beach, WA 98221, USA
Address: Point No Point, Hansville, WA 98340, USA
Address: Copalis Beach, WA, USA
Address: Kalaloch, WA 98331, USA
Address: Golden Gardens Park Rd, Seattle, WA 98117, USA
Address: Owen Beach, 5605 Owen Beach Rd, Tacoma, WA 98407, USA
Address: Camano Island, Camano, WA 98282, USA
Address: SW Dash Point Rd, Federal Way, WA, USA
Address: Double Bluff Beach and Off Leash Area, 6378 S Double Bluff Rd, Freeland, WA 98249, USA
Address: Ebey's Landing Rd, Washington 98239, USA
Address: Rialto Beach, Washington, USA
Address: Juanita Dr NE, Kirkland, WA, USA
Address: 554 Voice of America Rd W, Sequim, WA 98382, USA
Address: Eagle Cove, Washington 98250, USA
Hidden Beaches in Washington
May 10, 2021
What are some fun things to do during the summer in Washington?
Nothing compares to the beauty of the Pacific Northwest, especially during the spring and summer. We have wildflowers blooming everywhere, places to relax by the ocean, and it's the perfect weather to head out for a hike through our dense Evergreen forests. Some fun summer activities in Washington include swimming Devil's Punchbowl at Lake Crescent, camping at North Cascades National Park, picnicking at Baker Lake, taking a boat ride on Lake Chelan, and checking out Lower Lewis River Falls.
Does Washington have many beaches?
Yes! In our opinion, Washington has some of the very best beaches in the country! In addition to the hidden beaches in Washington outlined above, there are so many beautiful beaches you can explore. Long Beach is the longest beach in the state, and the longest continuous stretch of beach in the country! It's bordered on the west by the Pacific Ocean, the south by the Columbia River, and the east by Willapa Bay. There's really no other place like it in the world. And, of course, Ruby Beach is another Evergreen State treasure. It's located off Highway 101, and features several tide pools, rock piles, driftwood, and massive sea stacks - some of which are accessible at low tide.
What are some hidden gems in Washington?
Washington has so many well-known attractions, but the state is also home to some incredible hidden gems definitely worth visiting. Blue Lake Rhino Cave in Coulee City, Waterfall Garden Park in Seattle, and Beckler Peak in the Central Cascades all come to mind, but they're just the tip of the iceberg when it comes to the state's hidden gems!