12 Must-Visit Flea Markets In Virginia Where You'll Find Awesome Stuff
If you love bargains – and who doesn't – then there are few places better than a flea market to find just what you're looking for. From wacky collectibles and hard-to-find vintage items to one-of-a-kind antiques and unique furniture, flea markets are a treasure trove for the bargain hunter, collector, and casual shopper alike. Here are the 12 best flea markets in Virginia that range from outdoor eclectic to upscale indoor "galleries."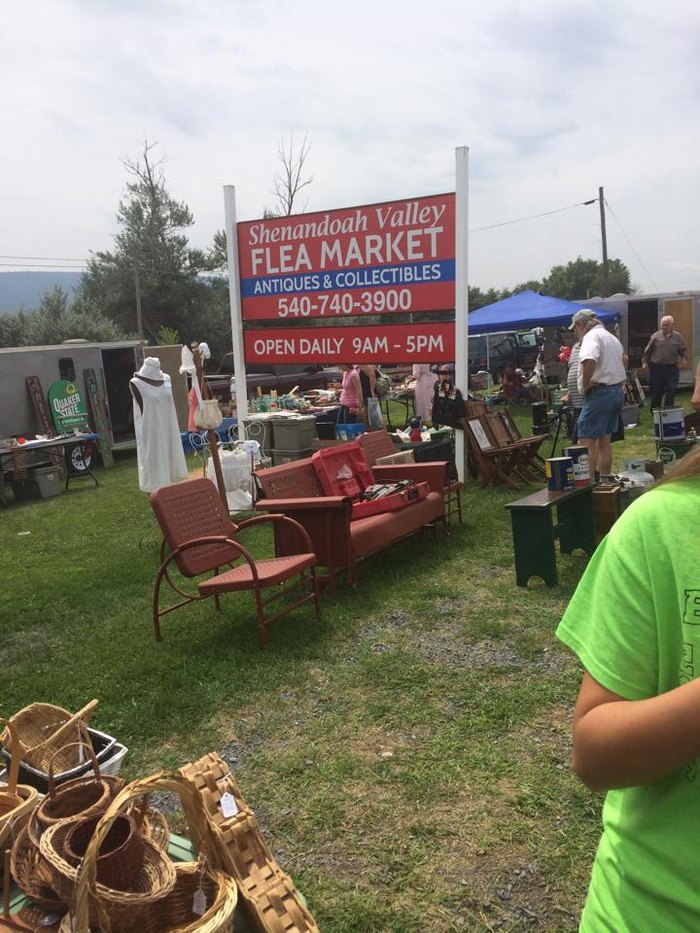 As they say, one man's trash is another man's treasure. So whether you're a serious market-goer or just hoping to get lucky, flea markets are always a fun and creative way to spend the day – you never know what kind of gems you'll find! Tell us about your favorite flea markets, rummage events, or funky vintage and antique shops in Virginia by nominating them here.
If you enjoy bargain hunting, here are the best thrift shops in Virginia.
OnlyInYourState may earn compensation through affiliate links in this article.
Best Flea Markets In Virginia
February 28, 2021
Where are the best places for bargain shopping in Virginia?
Some of the best thrift stores in Virginia include:
Thrift Store USA, Norfolk
Current Boutique, Alexandria and Arlington
Rumors Boutique, Richmond
Sequels, Fredericksburg
The Twig, Alexandria
DAV Thrift Stores
The Treasure Hound, Chantilly
If you love hunting for a good deal, you can't go wrong with a visit to one of the many secondhand stores in Virginia. We've even put together an entire Virginia Bargain Hunters Road Trip. The route will take you to some of the state's best thrift stores, so you can shop until you drop. Stops include places like Second Chance Thrift in Virginia Beach. They sell everything from furniture to used books, and the best part of it all is that all the proceeds go towards the Virginia Beach SPCA to help animals in need. Another place you'll go to along the route Thrift Store USA in Norfolk, Virginia. This place is absolutely gigantic - so huge, you may not be able to find your way out! There is a whopping 24,000 square feet of space, packed wall-to-wall with secondhand clothes, used furniture, and tons of other odds and ends. It's been named one of the very best thrift stores in the country, so even if you don't have plans to take on the entire road trip, make a point to at least check this one out. You'll shop till you drop!
What are the most unique stores in Virginia?
When you're looking for a more unique shopping experience in Virginia, you'll have plenty of options. Experience Virginia's love for peanuts at The Peanut Shop in Williamsburg, Virginia. Indeed, there is an entire store dedicated solely to peanuts. They have just about every flavor of seasoned peanut imaginable, as well as other nuts, peanut products, and fun peanut-themed gifts. You can have a nostalgic trip to the past at one of Virginia's general and country stores that are still around. The Floyd Country Store in Floyd, Virginia certainly has the most charm, plus they host Friday Night Jamborees. They sell plenty of fun stuff, too. And, if you're not quite done thrifting yet, here's a "unique" one: the Unique Thrift Store in Falls Church, Virginia. On the outside, the huge letters simply spell out "UNIQUE." On the inside, you'll find plenty of deals and maybe your next big score.
Where can I go antiquing in Virginia?
If you love rummaging through old stuff and uncovering some gems, the many antique stores in Virginia will suit you just fine. If you find yourself in Middleburg, Virginia, stop by the lovely Middleburg Antique Emporium. This isn't a place that has dusty old things you can find in any old garage, they are considered a premier antique dealer with beautiful pieces and rare, hard-to-find items. They have quite a few different things, as well, and new things are coming in all the time. The Oyster House Antiques in Charlottesville, Virginia is another place with rare and unique antiques that makes it stand out from the rest. They specialize in antique Chinese furniture and artifacts, with expert Chinese restorations to keep the pieces genuine and intact. You'll find beautiful, ornate pieces - some quite old - offered at fair prices. It's certainly a one-of-a-kind antiquing experience you probably won't find anywhere else in Virginia.