5 Truly Terrifying Ghost Stories That Prove Williamsburg Is The Most Haunted City In Virginia
It's not altogether surprising that Williamsburg would be one of the most haunted cities in Virginia, as it was founded in 1632. If you're a ghost hunter, consider Williamsburg to be your paradise. In fact, there are several ghost hunting conventions that meet in this city for that reason alone. There may be a bit of a tourist aspect to the ghost stories in Williamsburg, but that does not take away from the fact that there's a lot of paranormal and suspicious activity here. For those who have never visited, you'll be shocked to learn just how many Williamsburg ghost stories derive from this colonial town. You may need to brace yourself before continuing.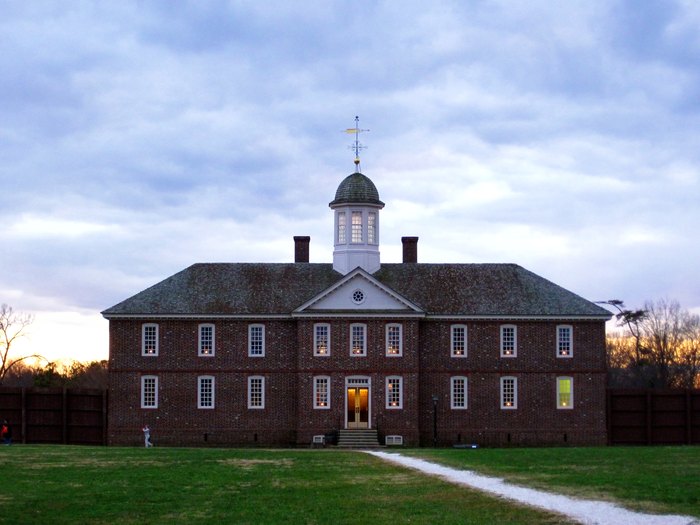 You don't have to believe in ghosts or paranormal activity to appreciate the vast amount of ghost stories that have derived from Williamsburg. In addition to having an impressive history of its own, it seems like the city has an equally impressive ghost history. Do you have any haunted tales to tell about Williamsburg?
Address: Peyton Randolph House, 100 W Nicholson St, Williamsburg, VA 23185, USA
Address: Edgewood Plantation, 4800 John Tyler Memorial Hwy, Charles City, VA 23030, USA
Address: George Wythe House, 101 Palace Green St, Williamsburg, VA 23185, USA
Williamsburg ghost stories
August 23, 2022
What's the most haunted place in Virginia?
The most haunted place in Virginia is also wildly considered to be the most haunted place in America: the Peyton Randolph House. Peyton Randolph was the elected president of the First and Second Continental Congress. He passed away shortly before the Declaration of Independence, but otherwise would have been remembered as a prominent forefather. Constructed in 1715, the striking, Colonial-era Peyton Randolph House still stands. The home saw many different residents over the course of its history, and even served as a military hospital during the Civil War — and some, it seems, never left. Reports of hauntings began as early as 1824, when the noteworthy French general Marquis de Lafayette stayed the night and reported a mysterious phantom placing a hand on his shoulder, much to his terror. And that's only the beginning of the haunted legends and ghost stories…
Address: Peyton Randolph House, 100 W Nicholson St, Williamsburg, VA 23185, USA
Address: Edgewood Plantation, 4800 John Tyler Memorial Hwy, Charles City, VA 23030, USA
Address: George Wythe House, 101 Palace Green St, Williamsburg, VA 23185, USA