Most People Don't Know These 13 Small Towns In Virginia Have AMAZING Restaurants
Small towns in Virginia get plenty of praise for their history and charm. And many get an extra shout-out for hosting unique events or having beautiful natural attractions nearby. But often, when it comes to naming top-rated restaurants, small towns can get overlooked. And sure, cities might have more selection or be a bit more convenient,  but when you see what these 13 small towns with great restaurants in Virginia offer in terms of dining – from down-home to gourmet – you won't care how far you have to go. These small towns are worth every mile!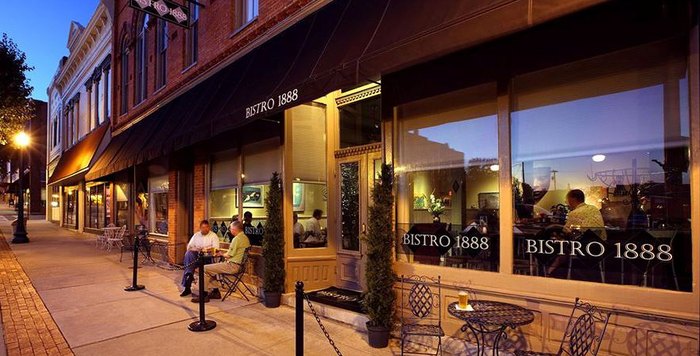 Obviously, these aren't the ONLY amazing small-town restaurants, but they are certainly a mouth-watering place to start. If there's a small town hidden gem that you know of, be sure to give us a recommendation so that we can feature it in an upcoming article. In the meantime, we would love to hear about any of your favorite restaurants in the comments below. And for more small-town adventures, be sure to check out these scenic small towns in Virginia that are just overflowing with natural beauty.
OnlyInYourState may earn compensation through affiliate links in this article.
small towns with great restaurants in Virginia
October 06, 2022
What are the most beautiful small towns in Virginia?
While larger cities like Roanoke, Richmond, and Arlington are all beautiful in their own ways, there's something magical about the beautiful small towns in Virginia that really highlight both the natural beauty of Virginia as well as its residents and culture. One of the most beautiful small towns that shouldn't be overlooked is Staunton. With a population that hovers around 25,000, it's certainly not the smallest town in the state, but it's not the largest either. Nestled in the Shenandoah Valley, this town is perfect for a day trip or a weekend getaway. If you really want to see the heartbeat of Virginia, gas up the car and take this road trip to some of the best small towns in Virginia.
Which town in Virginia has the best restaurants?
If there's one thing that's true about Virginia, it's that you don't have to travel very far to find yourself in front of a delicious plate of food. One of the best towns for dining in Virginia is the charming little town of Abington. With more than 25 independently-owned restaurants to choose from, you can bet you'll find something in this tiny town of fewer than 3,000 to munch on. 
Where can I find the best burger in Virginia?
Ask 10 different Virginians this question, and you'll get 10 different answers. When you're on the hunt for one of the best burgers in Virginia, you can't go wrong with Texas Tavern. This Roanoke eatery has been serving up some of the best burgers in the state since 1930, and if a business can last almost 100 years, you know it's got to be good.