Virginia's 5 Spookiest Old Asylums Still Standing Today
The history of mental illness is fascinating, to say the least. Like many conditions, our understanding and knowledge of mental illness have come a far way from the treatments and perceptions of the past. Up until the end of the 20th century, treatment of the mentally ill in Virginia, and around the world, ranged from severe cruelty and deplorable conditions, to misguided, but well-intended practices. The following 5 old asylums in Virginia, including the first-ever mental hospital in the United States, show the variance of care and conditions provided to those with mental afflictions. All but one has been abandoned, but the eerie ghosts of times past clearly remain.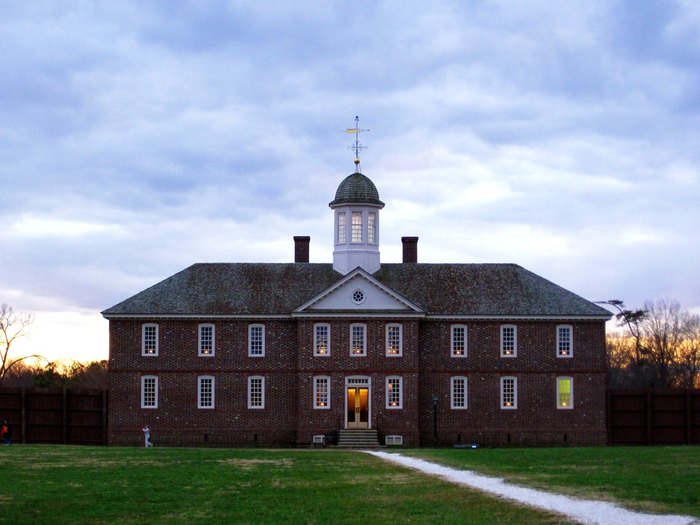 I think there is one thing that we can all agree on when looking back on these old asylums in Virginia, and that is that we've come a long way in both understanding and care at mental health facilities. It's hard to imagine a time when things were so primitive. What do you know about these old asylums in Virginia? Tell us in the comments below?
OnlyInYourState may earn compensation through affiliate links in this article.
More to Explore
old asylums in Virginia
What's the most haunted asylum in Virginia?
While many of the old asylums in Virginia listed above hold haunting pasts, it's believed that the Dejarnette Sanitarium is legitimately haunted. It's important to note that the landmark is on private property, so it's forbidden to visit without express permission from the property owner. However, those who have embarked on paranormal investigations have reported some chilling evidence of hauntings inside this abandoned sanitarium. Knowing its complicated and disturbing history, it comes as no surprise that there would be lingering spirits inside this chilling facility.
Does Virginia have any abandoned towns?
While Virginia may not have tumbleweeds rolling through boarded-up main streets, you may be surprised to learn that there are a few settlements that have been left for abandon over the year. In many cases, it was the changing economy or shifting trends in transportation that left once-bustling communities left in disrepair. The following is a list of abandoned ghost towns in Virginia: Matildaville near Great Falls National Park, Wash Woods at False Cape State Park, Pocosin Mission in Shenandoah National Forest, Lignite in Botetourt County, and Elko Tract in Henrico County.
What are the most haunted places in Virginia?
Virginia is a state that is brimming with haunted locales. If you're ghost hunting or simply looking for a spooky place to spend the night, you'll find no shortage of creepy places in Virginia. Some of the most haunted places in Virginia include Gadsby's Tavern Museum in Alexandria, the Stonewall Jackson Memorial Cemetery, the Martha Hote & Spa in Abingdon, Hollywood Cemetery in Richmond, the Exchange Hotel in Gordonsville, Sailor's Creek Battlefield Historic State Park in Rice, St. Albans Sanitorium in Radford, and various buildings in Colonial Williamsburg.
Related Articles
Explore Virginia
Featured Addresses

325 Francis St E, Williamsburg, VA 23185, USA

26317 W Washington St, Petersburg, VA 23803, USA

101 Village Dr, Staunton, VA 24401, USA

1290 Richmond Ave, Staunton, VA 24401, USA

340 Bagley Cir, Marion, VA 24354, USA