The Mystical Place In Virginia Where Dinosaurs Once Roamed
Virginia offers many opportunities to step back in time. In fact, there's one mystical location where you can walk alongside dinosaur tracks. These ancient footprints in northern Virginia make the Colonial era seem like it was yesterday by comparison. Here's more on the extraordinary location known as Luck Stone Quarry where you can see evidence of dinosaurs in Virginia. It's truly the perfect outing for explorers of all ages.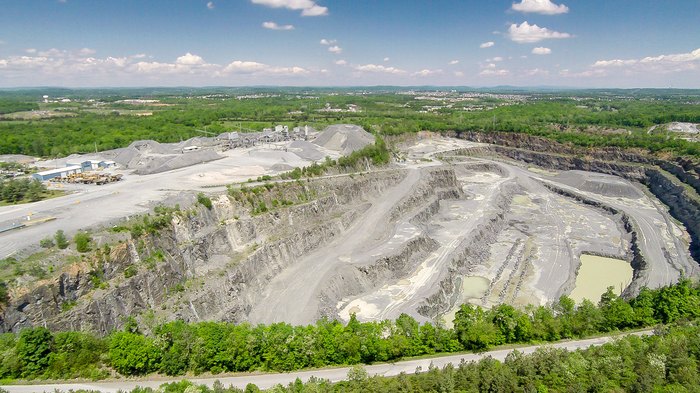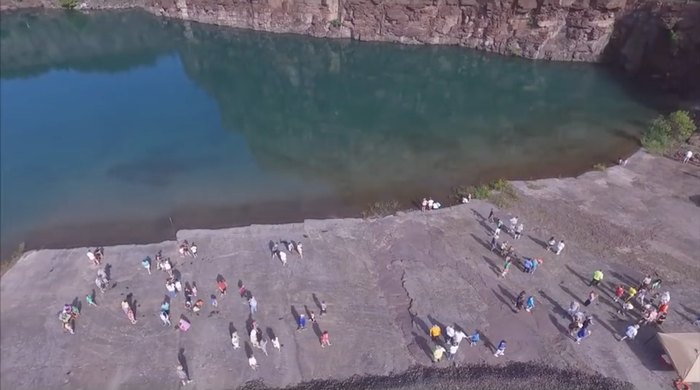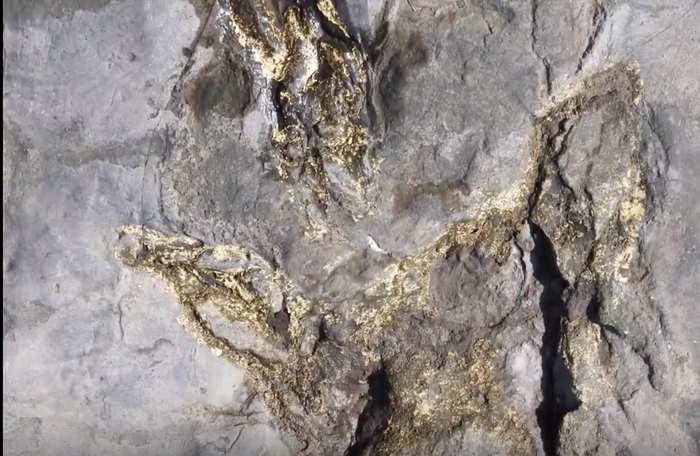 Have you experienced this magical place where you can learn all about dinosaurs in Virginia? We'd love to hear from you! For related content, you'll love reading about The Epic Park In Virginia Where You Can Take Home 5-Million-Year-Old Fossils For Free.
OnlyInYourState may earn compensation through affiliate links in this article.
Address: 9100 Luck Stone Ln, Fredericksburg, VA 22407, USA
Dinosaurs In Virginia
August 26, 2020
What are the most beautiful hikes in Virginia?
You don't need to spend much time in Virginia to realize that the state is chock-full of gorgeous hikes just waiting to be explored. When it comes to the most beautiful hikes in Virginia, there are several that belong on your bucket list. These include the Great Falls Loop, Compton Peak, Strickler Knob, Mary's Rock, Stony Man Trail, Old Rag Mountain, Whiteoak Canyon Falls, Hawksbill Mountain, Dark Hollow Falls, North River Gorge Trail, Humpback Rocks, Crabtree Falls, Spy Rock, Blue Suck Falls Trail, and Sharp Top Mountain. These trails are popular because they are well-maintained and offer beautiful overlooks or natural features. Are you a beginner? Here is an easy, 1-mile trail you'll love.
Does Virginia have any natural wonders?
We're so glad you asked! Yes, Virginia has loads of natural wonders. Many of them are known the world over while others are more of a well-kept secret. Virginia's top natural wonders include Luray Caverns, Natural Bridge, Natural Tunnel State Park, Westmoreland State Park, Burkes Garden, Breaks Interstate Park, the Great Dismal Swamp, and Great Falls Park. If you plan on visiting any of these places, be sure to bring your camera with you and try to arrive early if possible to avoid crowds. For more beautiful landmarks in Virginia, check out our Natural Wonders Road Trip.
What are the best outdoor adventures in Virginia?
Virginia has so many outdoor adventures that the options can seem overwhelming sometimes. It helps to start planning your adventure around a certain activity. If you're a fan of biking, for example, you'll want to head to the Virginia Creeper Trail. This 35-mile multi-use trail is a former railroad route that runs through one of the most scenic stretches of Virginia. Along the way, you'll enjoy breathtaking views of mountains and farmlands that you won't soon forget. If you're someone who prefers hiking, then you should definitely head to Shenandoah National Park, home to some of the best hiking trails in Virginia.