Take A Thrilling Road Trip To The 6 Most Abandoned Places In Virginia
What is it about abandoned sites that make them so intriguing? In my opinion, it all has to do with mystery. The mind can't help but try to fill in what has been eroded away from some of these still-beautiful sites. Whether you come across them by accident or see footage of them through the media, there's no question that some of these places can nearly stop you in your tracks. In that spirit, the following road trip has been derived to take you to some of the most abandoned places in Virginia. These forgotten spots in the state, despite (or perhaps because of) their slow demise, are fascinating to see. Here is a link for the interactive map.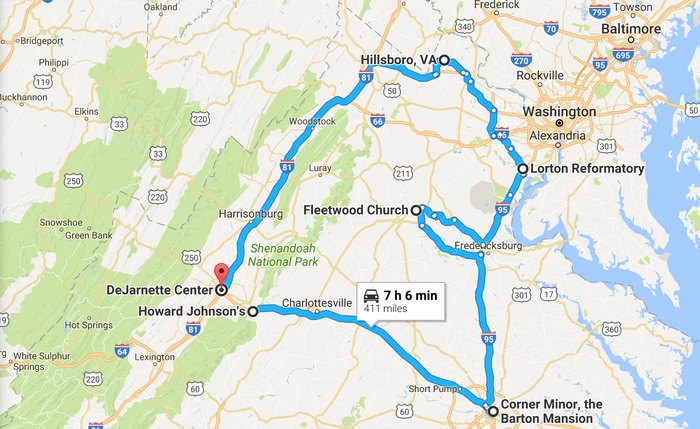 As alluring as these sites may be, it's important to remember to use caution when visiting them. These abandoned places in Virginia are truly intriguing and mysterious and they just begin to scratch the surface of the creepiest places in Virginia. Are you fascinated by these destinations that make up some of the most haunted places in Virginia? What's your favorite story of an abandoned place? Let us know in the comments.
If you're looking for more fascinating places that are being slowly reclaimed by nature and the other elements, be sure to read about these 21 Abandoned Sites In Virginia.
OnlyInYourState may earn compensation through affiliate links in this article.
Abandoned Places In Virginia
January 29, 2020
What is the most famous abandoned place in Virginia?
The most famous abandoned place in Virginia has to be the abandoned town of Wash Woods. where visitors can experience another Virginia mystery.
What is the most haunted place in Virginia?
The most haunted places in Virginia include some of the state's historic hotels, museums, battlefields, and even restaurants. These places are supposedly home to a few ghosts and can be seen on this creepy road trip.
Can I go ghost hunting in Virginia?
Yes, there is ghost hunting in Virginia. Virginia is a great place to get creeped out by ghost stories and haunted tales and many sites are accessible. One way to go ghost hunting is to take a drive down these haunted roads in Virginia.