The Abandoned Swannanoa Palace In Virginia Is One Of The Most Beautiful Places In America
Virginia is brimming with abandoned sites. From former hospitals to schoolhouses and even an entire Renaissance Faire, there are several haunting places that seem to be frozen in time. Perhaps one of the most alluring abandoned places in Virginia is Swannanoa Palace. Built by a millionaire in 1912, the visually-stunning mansion now sits completely vacant of residents. It's not abandoned altogether, as it's privately owned by Skyline Swannanoa and open for tours, but there's no denying the haunting feeling of this glamourous summer abode. It's an intriguing part of Virginia history. Here's more on the fascinating history of Swannanoa Palace, one of the most beautiful places in America.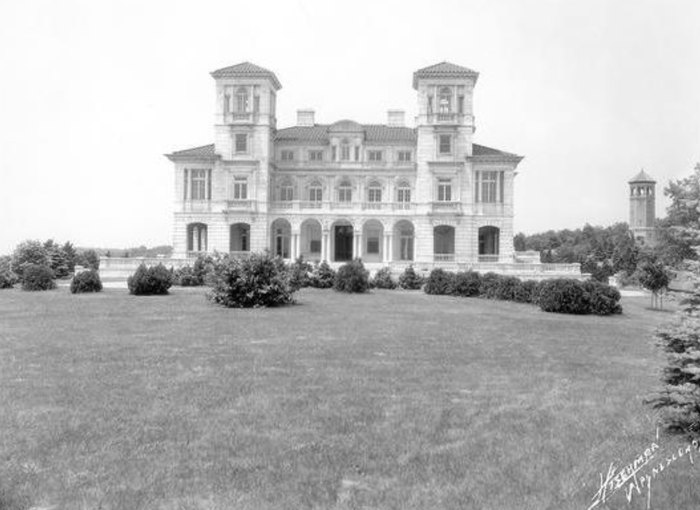 Please note: all tours must be scheduled in advance. 
Have you ever visited Swannanoa Palace? What did you think of one of the most intriguing abandoned places in Virginia? Be sure to share your thoughts with us in the comments — we'd love to hear from you!
OnlyInYourState may earn compensation through affiliate links in this article.
More to Explore
The Creepiest Places in Virginia
What are the most chilling abandoned places in Virginia?
The most chilling abandoned places in Virginia include:
Western State Lunatic Asylum in Staunton. This asylum opened in 1928 and utilized horrific practices. It then became a prison and has unmarked graves.

Paxton Manor in Leesburg. This is locally known as the "Well of Souls" and the owner committed animal cruelty and his family lived in caves under the house.

Pamplin City Main Street. This old ghost town has a Min Street of crumbling buildings and it's an eerie place to visit.

Cloverleaf Mall in Chesterfield. This went the way of most other malls but also had a couple of murders which sped its decline.
Find out more about the most chilling abandoned places in Virginia. 
What are the creepiest places in Virginia?
The creepiest places in Virginia include:
The Great Dismal Swamp. While this place is quite beautiful, it is said to be haunted and it gives off an eerie feeling.

The Bunny Man Bridge. A century ago, an escaped convict went on a killing rampage and his ghost is said to haunt this bridge.

Wash Woods. Survivors of a shipwreck in the 17th century built a village here out of cypress and some of the structures still remain.

Pocosin Mission. Deep in Shenandoah National Park lie the remains of a religious cult from 1902 led by Reverend Neve.
Learn more about the creepiest places in Virginia. 
What are the most haunted hotels in Virginia?
The most haunted hotels in Virginia include:
Boxwood Inn in Newport News. The owner has reported feeling a tugging at the back of her head, hearing marching noises, and seeing objects being moved.

Edgewood Plantation Bed and Breakfast in Charles City. The ghost of Lizzie Rowland who died of a broken heart is said to still be awaiting for her soldier to return.

The Wayside Inn in Middletown. This was once a hospital during the Civil war and ghosts of veterans are reported to roam the lobby.

Olde Town Inn in Manassas. A ghost named Miss Lucy is reportedly haunting several of the rooms here and plays pranks on visitors.
Discover more about the most haunted hotels in Virginia. 
Related Articles
Explore Virginia
Featured Addresses

Swannanoa, 497 Swannanoa Ln, Afton, VA 22920, USA