These 10 Abandoned Buildings in Virginia Will Send Chills Down Your Spine
It's hard to say why so many places get abandoned. From ghost towns to old shopping centers, times get bad and people get going. But sometimes the history they leave behind can be downright haunting, or even haunted. There's always something sad about abandoned buildings with their boarded-up windows and peeling paint. But these 10 abandoned places in Virginia take creepy to a whole new level. With auspicious beginnings and ominous endings, you'll want to think twice before you take a stroll through some of these abandoned buildings in Virginia.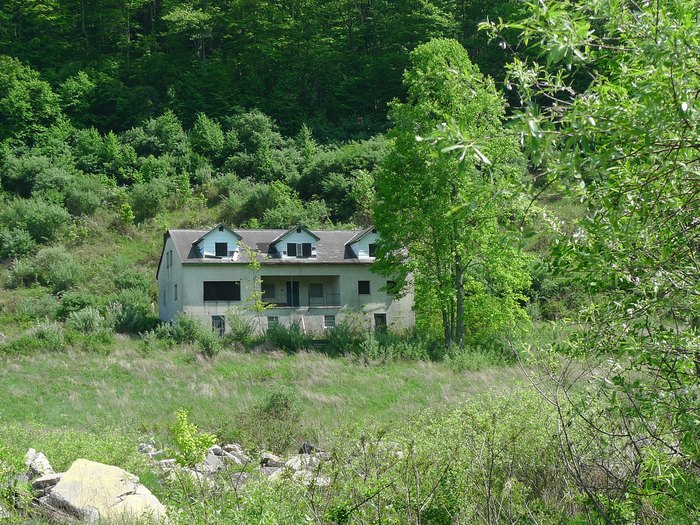 Have you been looking for abandoned places in Virginia to explore? You've just found a bunch! Keep in mind, not all of these sites are open for exploration, but for the ones that are, and for those of you who are much, much braver than me, check them out. Maybe you'll get lucky and see a ghost…but if not, I am more than certain, given what you know now, your imagination will do plenty on its own to make the experience a worthy haunt.
Let us know if you know of any other creepy abandoned places in Virginia… we're always looking for a good scare!
OnlyInYourState may earn compensation through affiliate links in this article. As an Amazon Associate, we earn from qualifying purchases.
More to Explore
Abandoned Places In Virginia
Are there any ghost towns in Virginia?
Ghost towns in Virginia include:
Yes, there are numerous ghost towns in Virginia including Matildaville. Once a small community and the headquarters for the construction of the canal, it once had homes, a mill, and a tavern, among other buildings. After the canal closed in 1828, the town went downhill and was eventually abandoned. Today you can hike a trail to see some of the ruins left behind. Learn more about this abandoned town and several others in this Virginia Ghost Towns road trip post.
What are some of the scariest places in Virginia?
Some of the scariest places in Virginia include:
George Wythe House
Peyton Randolph House
With the state's long history, there are plenty of haunted and scary places in Virginia that can keep even the bravest soul up all night. From historic homes like the George Wythe House or the Peyton Randolph House to creepy Crawford Road in Yorktown, scary adventures await in every corner of the state. 
Are there any haunted towns in Virginia?
Haunted towns in Virginia include:
Yes, there are haunted towns in Virginia. Stevensburg is a creepy town that is known for its paranormal activity. With its long history and abandoned buildings galore, it's no wonder this town is haunted. Read more about haunted Stevensburg in this previous article.
Related Articles
Explore Virginia