Well Over A Century Ago, Vermont Was Hit With The Worst Blizzard In History
Vermont is no stranger to blizzards. The snowy and cold winter storms come year in and year out. But before we had the infrastructure and massive snow removal capacity that we have today, a blizzard could wreak havoc on the small towns of Vermont, and, way back in 1888, that is exactly what happened. It was arguably the worst Vermont blizzard thus far, and although it took place a bit over a century ago, the tales of the storm have not been lost in history. Note: finding photos of the 1888 blizzard taken in Vermont proved to be difficult. Therefore, photos are from other New England states affected by this epic event.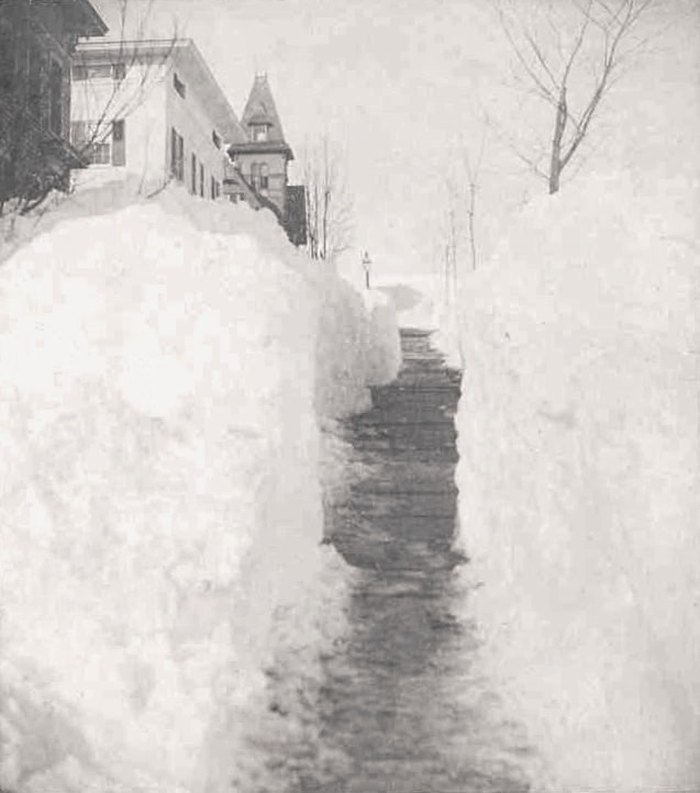 Which blizzards can you recall that posed significant challenges to Vermonters? Do you agree that this storm was the worst in Vermont's history? Share with us your thoughts by leaving a comment! We love hearing from you. Now that you've learned about this epic, record-breaking Vermont blizzard, take a look at what life is like inside the snowiest town in Vermont.
OnlyInYourState may earn compensation through affiliate links in this article. As an Amazon Associate, we earn from qualifying purchases.
More to Explore
Vermont Blizzard
Are blizzards in Vermont common?  
Blizzards anywhere in the contiguous United States are relatively uncommon, with just 11 blizzards occurring per year – and that includes everywhere that's snowy during the winter. As we'll cover in a moment, Vermont can, however, have some pretty brutal winters. The most recent blizzard to hit Vermont occurred in 2010 when a gigantic one slammed the east coast with several feet of snow, ice, and wind. From January 2nd to January 3rd, parts of Vermont saw up to 33 inches of snow in some places, despite the forecast only calling for about 14 inches. This was the last time a blizzard occurred in this state; as of the time of this writing, it's been eleven years since that storm, and we have yet to see another quite like it. For more information about the record-setting blizzard of 2010, check out this article.  
What is winter in Vermont like?  
Winter in Vermont is, to put it lightly, brutal. In fact, it has the sixth-coldest winters in the entire nation, and some parts of the state – namely, the mountainous parts – have winters that seem to last for half of the year! January tends to be the coldest month of the year, with temperatures hitting a frigid ten degrees or less on several days of that month. Oftentimes, temperatures can and do dip below zero. The record thus far for the coldest temperature ever recorded in Vermont occurred in December 1933, when the mercury plunged to an astonishing (and beyond frigid) -50 degrees Fahrenheit. The single-largest snowfall ever recorded in Vermont was an impressive 33.1 inches, though some sources indicate that some places received as much as 40+ inches. One thing is for sure: Vermont is wonderful if you're a fan of winter (which, honestly, we totally are).  
Related Articles
Explore Vermont