There's No House In The World Like This One In Vermont
When in Old Bennington, you can't help but notice the large home prominently located near the center of town. What stands out the most is the dilapidated appearance of this historic house in Vermont, and locals and visitors can't help but wonder about the building's past, present and future. Between its historical past hosting famous guests to its current state of disrepair, one thing is for certain: There's no house in the world like the Walloomsac Inn in Vermont, and it's one of those charming and creepy places in Vermont that we all find fascinating.  Video courtesy of lilharris54321's channel.  Let's take a look at this mesmerizing home.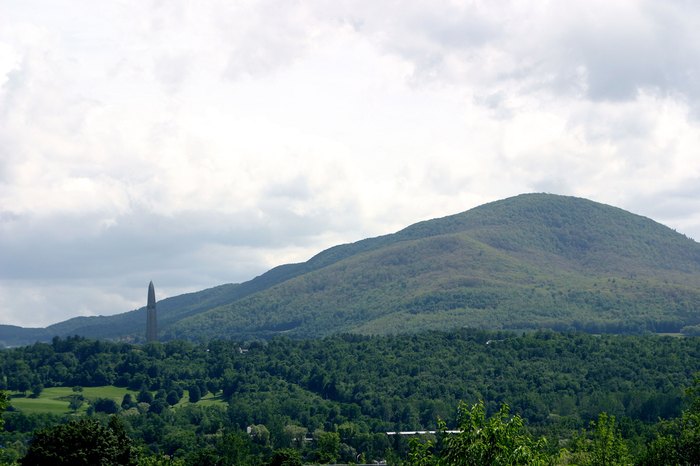 What do you think the future holds for the Walloomsac Inn in Vermont?  What do you hope happens?  Be sure to share your thoughts on this historic home in Vermont.
OnlyInYourState may earn compensation through affiliate links in this article.
Address: Monument Ave, Bennington, VT 05201, USA
historic house in Vermont
May 06, 2020
Can I visit any abandoned places in Vermont?
Yes. Before going to any abandoned place, first make sure that it is safe and legal to visit, and then you're in the clear. There are numerous abandoned places in Vermont to visit, but not all will allow you to enter. Instead, you'll be able to investigate the exterior, and with others, you'll be able to enter the place and explore. Some of the best abandoned spots to consider visiting can be found in this list here. Have fun and don't get too scared exploring these creepy and exciting places.
Are there any haunted castles in Vermont?
Haunted? Maybe, maybe not, but there is a fabulous hike that will lead you to an abandoned castle where you can see for yourself whether it's haunted or just creepy. The castle is located at Hubbard Park in Montpelier, and you can read more about the hike and the abandoned castle here. Another option is to visit other castles in Vermont, whether they are abandoned or not. Check out this article here of 14 amazing and beautiful castles in Vermont.
Where is the creepiest town in Vermont?
This depends on you you ask, but we recommend visiting the ghost town of Glastenbury, Vermont. There are many tales of the dark history that pervaded in this area during the 19th century. Go see for yourself what you think of this town with a creepy history. Glastonbury Mountain has reportedly seen many strange and unexplained disappearances. Needless to say, there are some downright strange and terrifying things about the town of Glastenbury. To read more about this town, take a look at this article here.