Wander Through One Of Vermont's Least Known State Parks When You Visit The Gorgeous Allis State Park
There are so many wonderful state parks to visit in Vermont, and oftentimes it's difficult to choose which one to visit. Sometimes the best place you can visit is the least frequented. Whether it's monuments, museums, or nature spots, we all chase the relatively unknown gems. It's the same for parks. And we have some photos of one of the lesser-known state parks in Vermont that will make you want to wander along the serene and pristine trails as soon as possible. Here's a peek at Allis State Park in Vermont, a hidden nature spot right in the middle of the state.  It may be little-known, but it's one of the best state parks in Vermont.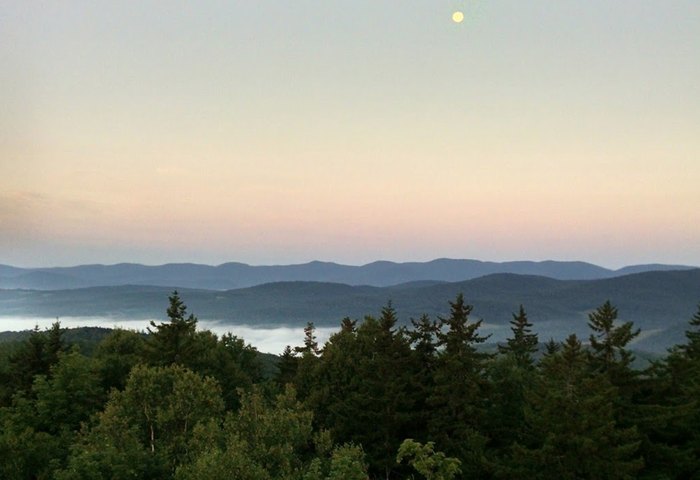 Allis State Park is one of the quietest state parks to visit in Vermont. But it's filled with beautiful views, great hiking trails, and nice camping facilities. You should plan your next state park visit here. Learn more about Allis State Park by visiting its website. Have you been to this state park in Vermont? What are you favorite nature spots in Vermont? Let us know by dropping a comment below.
OnlyInYourState may earn compensation through affiliate links in this article.
Address: Allis State Park, 284 Allis State Park Rd, Randolph, VT 05060, USA
state parks to visit in Vermont
February 24, 2022
What are some hiking trails in Vermont?
There are some truly spectacular hiking trails in Vermont. For some shorter hikes, be sure to check out the wonderful Moss Glen Falls trail in Stowe, Vermont. This is an easy hike that is less than a mile. And bonus, there is a gorgeous waterfall on the trail. For a lovely wooded hike, be sure to check out Harmon Hill in Woodford. This 3.7 miles trail take about 2.5 hours and is perfect for a morning hike. For more easy hikes, read this great article about 18 hikes under 5 miles in Vermont. For some stunning views, grab your boots and head to Prospect Rock Trail in Manchester. This is about a three hour excursion, but don't forget your camera to capture the amazing scenery. For a difficult trail, head to Mount Mansfield in Stowe. There, you'll climb to a rocky ridge on Vermont's highest peak. Check out some other hiking trails by reading this article, These 10 Hiking Spots In Vermont Are Completely Out Of This World.