Get Lost In Vermont's Largest Corn Maze This Fall
Nothing says fall quite like running through a corn maze on a crisp autumn day. If you're looking for an activity that is good old fashioned fun for the whole family, check out the Great American Corn Maze this fall, the largest corn maze in Vermont. The twists and turns may be tricky and often involve a lot of strategy, but the smiles and the pride of a job well done are guaranteed. If you're looking for something that will tucker out the kids, well, you've found it! Let's take a look at the best corn maze in Vermont.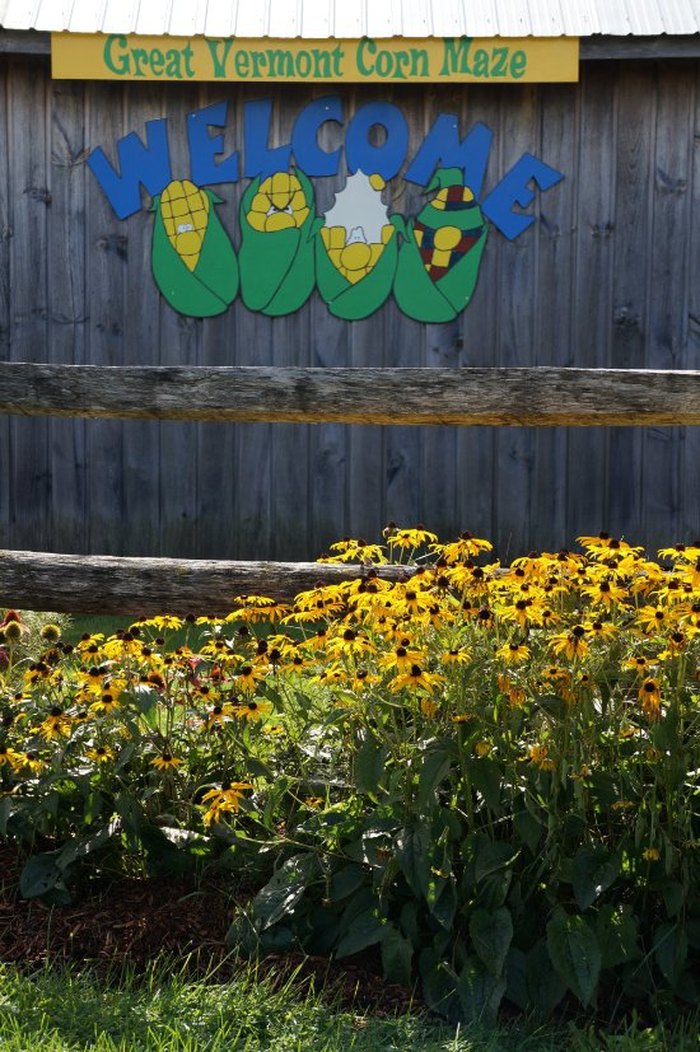 If you are looking for things to do in fall in Vermont, The Great Vermont Corn Maze is definitely on the top of our list. You can find the corn maze at 1404 Wheelock Road in Danville. Please visit their website to get more information and read about changes to this year's corn maze.
OnlyInYourState may earn compensation through affiliate links in this article.
Address: 1404 Wheelock Rd, Danville, VT 05828, USA
best corn maze in Vermont
September 02, 2020
Best places in Vermont to view fall foliage?
There's nothing like fall in Vermont, from the changing colors of the trees to the apple orchards teeming with fresh and crisp Macs. Finding the best places to see Vermont's annual treasure of fall foliage is a worthy task. In our opinion Stowe, Vermont, is the prime spot to see Vermont's gorgeous fall colors. Driving through the Green Mountains is simply memorizing.
What is the most scenic town in Vermont?
Answering this question is really challenging, for there are just so many scenic towns in Vermont. Attempting to answer this question will assuredly lead to disappointing some while gratifying others. But with that being said, here are the five most scenic towns in Vermont: 1. Manchester; 2. Woodstock; 3. Grafton; 4. Stowe; 5. Shelburne. Of course, there are many other scenic and worthy towns to visit. If you are still interested in finding more picturesque towns in Vermont, check out the 17 most picturesque towns in Vermont.
What are the best hidden gem restaurants in Vermont?
If you are in search of the best hidden gem restaurants in Vermont you're in luck. Because this list of 11 wonderful and lesser-known restaurants throughout Vermont is a definitive answer. For a snapshot of the article, such restaurants on the list include the Black Sheep Bistro in Vergennes, Mad Taco in Waitsfield, Black Krim Tavern in Randolph, and many more. Check out the article for more hidden restaurants and information and opening hours about these 'under the radar' restaurants.