It's Impossible To Forget The Year Vermont Saw Its Single Largest Snowfall Ever
If you live in Vermont, snow comes with the territory. When looking back through history at our worst winter storms, the "Storm Of The Century" in 1993 had a huge impact and the Great Blizzard of 1888 went down in history books all over New England, too. But the biggest snowstorm title doesn't belong to either of these giants. Surprisingly, Vermont's largest single snowfall took place in January of 2010.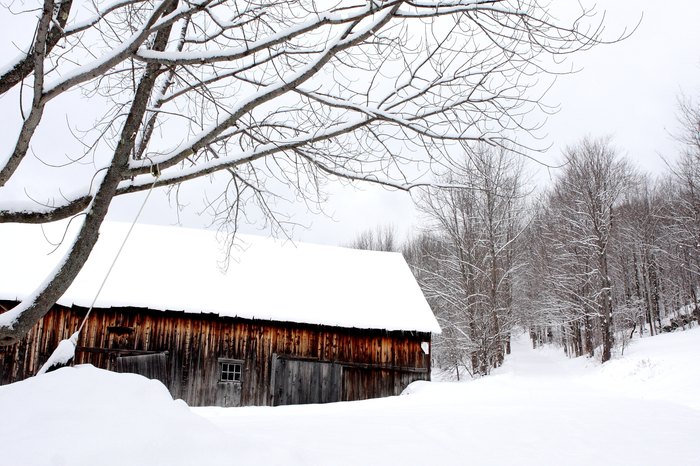 What did you do during Vermont's biggest snowfall? Share your experiences and photos in the comments section. Check out this previous article to take a look at more of the Green Mountain State's epic snowstorms.
OnlyInYourState may earn compensation through affiliate links in this article. As an Amazon Associate, we earn from qualifying purchases.
More to Explore
Vermont's Largest Snowfall
What is winter in Vermont like?  
Vermont is one of those places that, if you don't like the cold, you shouldn't visit during the winter. They tend to be freezing, if not frigid, and very snowy; in some parts of the state, winter literally seems to last for half the year, as the snowpack lasts for six months and well into the summer before it fades (only to fall again within just a few months of the last of the last year's melt). It has the sixth-coldest winters in the United States, and given that we have 50 states in the union (and one of them is Alaska), that says quite a bit. The average high temperature during the day in Vermont is often just 12 degrees; the lows often dip below zero. Snowfall in Vermont is remarkable; the state tends to see anywhere from 80 to 100 inches of snow annually. January is the coldest (and darkest) month, with about five hours of daylight per day. If you're not a fan of hardcore winters, this state is probably not for you. If you're a winter fanatic, congratulations: you've hit the jackpot. Read more about our most epic snowstorms here.  
Are there any common natural disasters in Vermont?  
The most common disasters in Vermont are certainly blizzards and ice storms. The Great Blizzard of 1888 covered the state in the white stuff, and more than 400 people across New England lost their lives. Blizzards often cause millions in damage and cost human lives; ice storms can be even worse. Vermont does not, however, see things like tornadoes; in fact, there has only ever been a single tornado recorded in all of Vermont's history. Drought is a common issue as well, and on the opposite of the spectrum, the state occasionally sees some significant flooding. High winds – often associated with snow and ice storms as well as cold fronts – are another concern.  
Related Articles
Explore Vermont