These 8 Water Parks in Utah are Pure Bliss for Anyone Who Goes There
When temperatures begin to climb in the Beehive State, it's time to pack your cooler, sunscreen, and beach towels, and head to the nearest water spot to cool off. When you're looking for the perfect place to go, consider some of the best water parks in Utah. Here are our picks!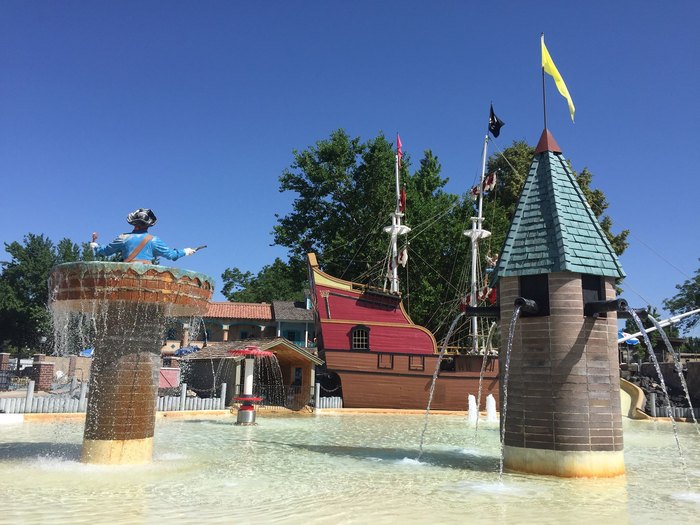 Have you been to any of these water parks in Utah? What's your favorite way to cool off during the hottest days in Utah?
Take your swimming in Utah to the next level at these swimming holes in Utah.
OnlyInYourState may earn compensation through affiliate links in this article.
More to Explore
Beautiful Utah
What are the most beautiful lakes in Utah?
Now that you know about some of the best waterparks in Utah, get yourself acquainted with some of the most beautiful lakes in Utah:
Bear Lake: Located along the border of Utah and Idaho, this lake is a lovely shade of turquoise due to minerals in the water. It's a great spot for sailing and fishing. And it is also home to Rendezvous Beach, a great spot for swimming and boating.
Great Salt Lake: One of the most famous lakes in the state, the Great Salt Lake is over one million acres. Take a swim here at Antelope State Park and experience how the salt keeps you afloat. You can also sail here. And it's a great area for birding and other wildlife sightings.
Are there any good swimming holes in Utah? 
When the weather heats up, cool off at some of these swimming holes in Utah:
Toquerville Falls: Located in Washington County, the trek here is not easy; even if you drive, the 5.5 miles to get here is rough. But once you arrive, you will be welcomed with a gorgeous spot to cool off and relax.
Mona Rope Swing: Not only are the Burraston Ponds a great place to cool off, but this spot has the added benefit of providing ropes to swing yourself into the water. It is located in Juab County.
What are the best places to camp in Utah? 
Stay the night under the stars at some of the best places to camp in Utah:
Goblin Valley State Park: Spend your day exploring the sandstone goblins and formations in this 9,915-acre park in Green River and then stay the night within them at the campground, which boasts 25 sites. It's also a great place for mountain biking.
Zion National Park: This 148,733-acre park in southern Utah is a sight to be seen, with tons of hiking available (definitely check out The Narrows or Angels Landing, two of my faves) as well as opportunities to bike and climb. When the sun goes down, stay at one of the multiple campgrounds, with options for fully equipped sites or backcountry camping.
Mount Timpanogos: At a staggering height of 11,749 feet, this mountain is quite a sight to be seen. At the campground, you'll be able to use a tent or bring your RV. The campground itself offers a variety of fun things to do like ziplining, horseback riding, rafting, and boating.
Related Articles
Explore Utah