With Only 20 Campsites, The Butterfly Lake Campground In Utah Offers A Remote Forest Escape
One of the many things we love about camping is the opportunity to get away from it all. However, this is hard to do when you are in a large campground filled with people. Fortunately, if you want to get away and really immerse yourself in nature, the Butterfly Lake Campground is the place to go. Located near Hanna, this secluded campground is tucked away in the forest, features a small lake, and is absolutely beautiful.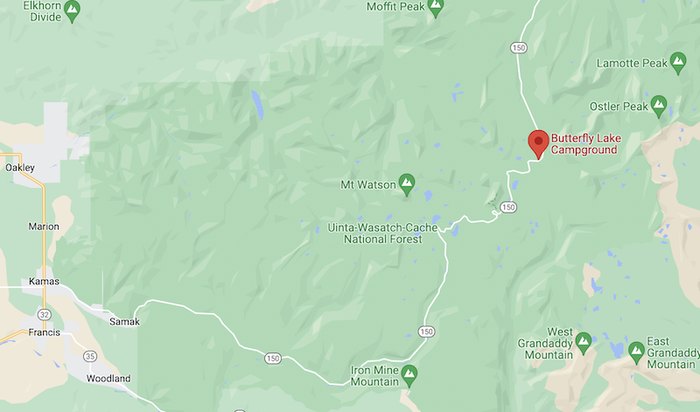 For more information on this campground, you can visit the Forest Service website. And, if you are looking for even more areas to explore during your stay, travel just a few miles to Mirror Lake, where you will find a beautiful hiking trail.
Address: Butterfly Lake Campground, Wasatch Cache National Forest, FR106, Hanna, UT 84031, USA