Posted in USA
July 02, 2021
Discover The Rustic Barn That's One Of America's Most Photographed Buildings
Though you might expect spots like the White House and the Empire State Building to be among the most photographed buildings in America, you probably wouldn't expect a little barn out in Wyoming to make the list. Moulton Barn is a ramshackle structure in Grand Teton National Park, but it's one of the most snapped spots in the country.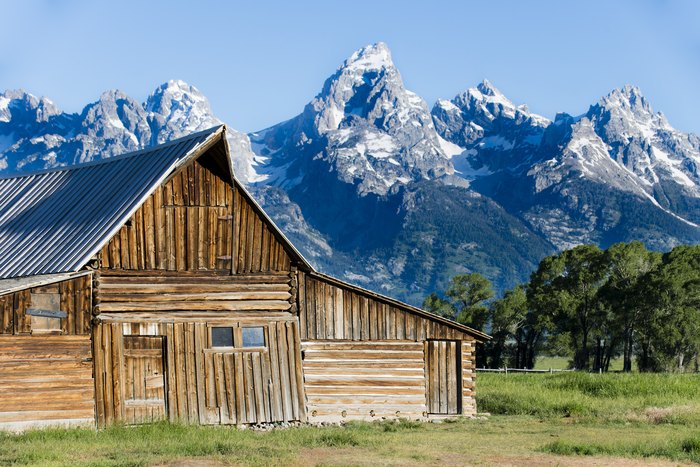 If you want to see Moulton Barn for yourself, the National Park Service advises: "drive north from Jackson on highway 191 past Moose Junction and turn right onto Antelope Flats Road. Follow the road about 1.5 miles until you see a north-south running dirt road marked by a distinctive pink stucco house on the left with a small dirt parking area. A trail brochure and interpretive sign can be found in the parking lot."
For more of the coolest stuff to see around America, click here.